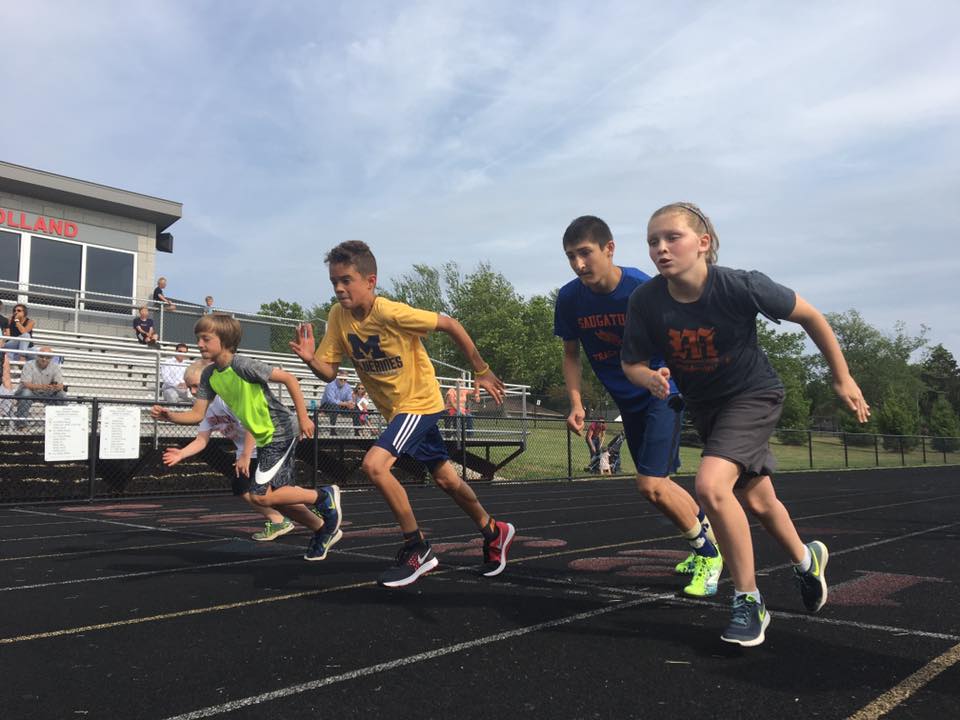 Track & Field
Spring & Summer Programs
Summer Track Camp
6-14 year olds | 2019 Dates TBD
Join the Zeeland East and West track athletes and coaches to learn what the sport of track and field is all about! Campers will have the opportunity to learn and participate in running and speed development (sprints & mid-distance), hurdles, relays, and field events (high jump, long jump, shot put / softball toss, discus/frisbee). This four-day camp will prepare athletes in grades 3-8 for the Lakeshore Track Meet at the end of the camp, where athletes will compete against themselves and other area athletes in the events they learned and practiced during the week (separate registration for the Lakeshore track meet is required). See below details on the "Lakeshore Track Meet". Registration opens in February, 2019.
6-9 yr olds: 9am – 10:30am

10-14 yr olds: 10:30am – 12pm
---
Lakeshore Track Meet
(3rd-8th Graders)
2019 Date TBD
This is a lakeshore community joint track meet that will feature any interested boys and girls entering 3rd-8th grade from Holland, Zeeland and Saugatuck areas. Each participant will be able to register for up to three events, with options including the 50m dash, 100m dash, 200m dash, 400m dash, 1/2 mile run, 1 mile run, shot put, long jump, and softball toss. For $10, participants can enroll for 1-3 events of their choosing. Registration opens in February, 2019.