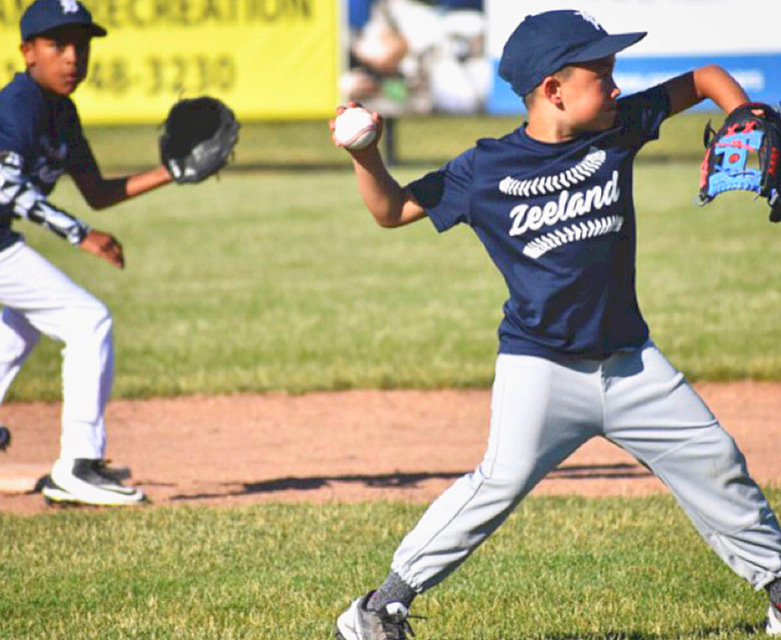 Youth Baseball
Winter
ze winter baseball clinic
2nd-6th Gr
This clinic is designed to help participants improve baseball knowledge, improve their skills and have fun during the winter to prepare themselves for the upcoming Little League season! All participants will receive a t-shirt.
Cost: $55r/$70nr
Coach: Matt Sattler (ZE Varsity Baseball Coach)
Date: Saturdays | Jan 27-Feb 17
Time: 1:30pm-3:00pm

Location: Zeeland East High School - Main & Aux Gyms
---
zw parent-son baseball camp
2nd-6th Gr
Join the ZW Varsity Baseball coaches for this 4-week parent-child camp to develop your hitting, catching, pitching and fielding skills, while also learning drills that the participant and a parent/guardian can replicate at home to continue their development! Participants can sign up for the entire 4-week camp OR sign up for specific weeks that include skill sets they are most interested in improving. Each week we will be showing the participants various drills to help develop the specific skills we are teaching. Participants will have fun and improve their skills to better prepare them for baseball at a higher level in the future.
Cost: $55r/$70nr (for 4-week camp) OR $20r/$35nr for each individual sessions
Dates: Saturdays | Feb 3-24
Time: 9am-10:30am
Location: Zeeland West HS - Gyms + Multipurpose Room
Little League (4-12 Yr Olds)
ZEELAND Little League Baseball
2024 Registration: Opens in December. More information will be released soon!
Middle School League (6th-8th Gr)
LAKeSHORE middle school baseball league
6th-8th Gr
Practice & Game Schedules: TBD
Rules:

Rules for the 2024 season are being finalized and will be shared once completed
They will be very similar to the 2023 rules, which you can read HERE.
Once the 2024 rules are finalized, they will be shared with participants and any changes will be highlighted!
Postseason & All-Star Opportunities
Postseason Opportunities:
After the regular season ends in mid-late June, some leagues play in postseason tournaments that vary based on division. These tournaments involve playing additional games, in some cases against other local leagues, and can last up until the end of June. More details on postseason tournaments are determined after team selections.
All-Stars:
After the completion of the regular season and postseason tournaments, an All-Star tournament takes place from the end of June-mid July. If a player is interested in playing on an All-Star team, families must complete an All-Star Commitment Form for the player to be eligible for selection. Anyone who submits the commitment form can try-out for an All-Star team. All-Star teams are then selected by appointed committees in early June. Team selections are based on multiple factors (try-out performance, regular season performance, team needs, etc.) as decided by the committee.
Players interested in All-Stars can find more information on the Zeeland Little League website HERE
A vital part of the playing experience in Little League is the officiating. We are always looking for umpires to help work games in the Spring, and our umps are paid appropriately.