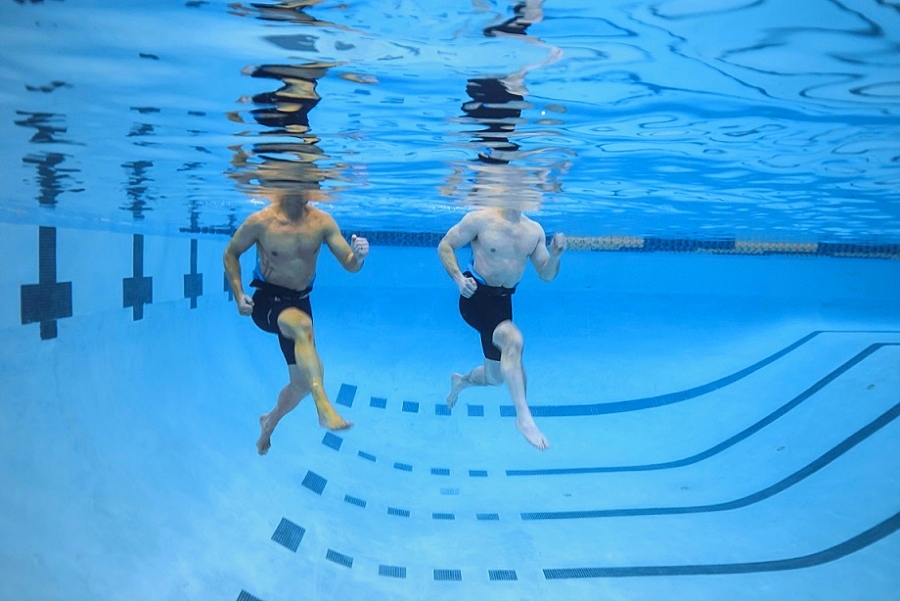 Water Fitness + Water Walking
WATER FITNESS
12 Yr Olds - Adults
Water Fitness is a non-instructor led time in the pool that allows members to do their own workout! Deep and shallow water is available to tread water, water walk, do an aquatics weight workout and more! Get an excellent cardio and strength workout while putting no stress on bones and joints!
Costs: FREE with any Fitness Center Membership | $40 Punch Card (10 Punches) | $8 Drop-In
---
DEEP WATER WALKING
12 Yr Olds-Adults
Deep Water Walking is open pool time for participants to lead themselves through any aquatics workout of their choice (treading water, water walking, aquatics weight workouts, etc). It's an excellent cardio and muscular workout that helps prevent injuries and stress on bones and joints!
Costs: FREE with any Fitness Center Membership | $40 Punch Card (10 Punches) | $8 Drop-In