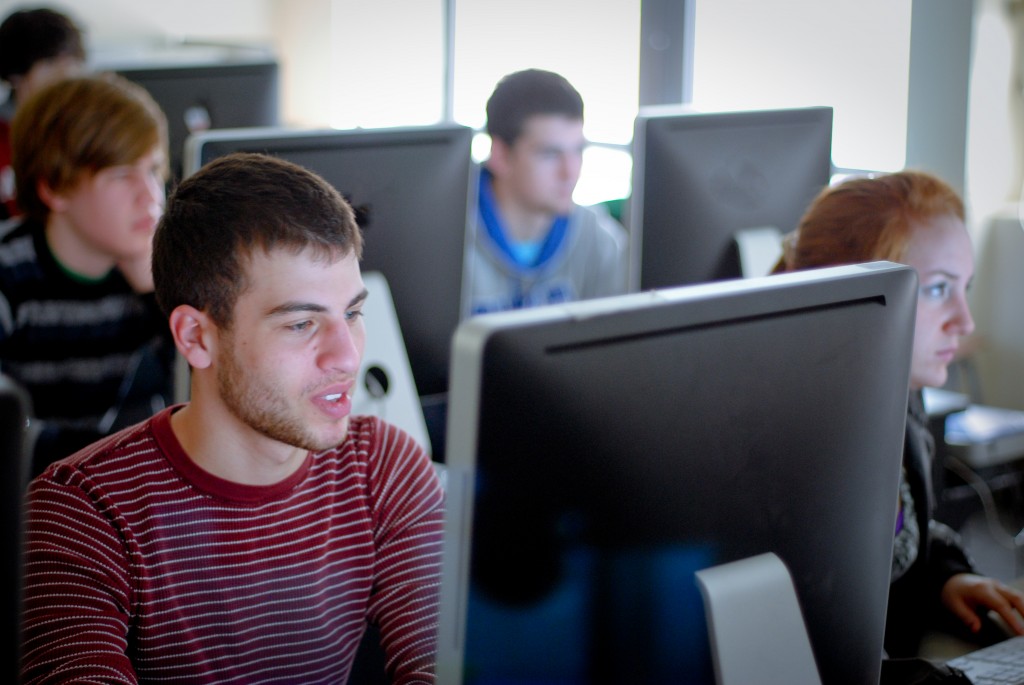 Venture Academy
Check out Venture Academy today. Zeeland's non-traditional, self–paced academic learning environment!
What is Venture Academy?
Venture Academy (VA) is a blended non-traditional self-paced program serving the needs of a diverse population at Zeeland Public Schools. Being self paced, students can work faster or slower as needed to compete the curriculum and are not tie to the pace of the rest of the class. Students in the program have the option to earn an 18 credit hour MMC diploma or a 22 credit hour Zeeland Public Schools diploma.
Venture Academy students work on core academic programing at school three to four hours per day based on student progress and enrollment in additional programming. These classes are delivered in an electronic format via Edgenuity software. Concurrently, students attend classroom, face-to-face instruction, based on the classes they are completing online. During classroom time, students receive small group instruction, reteaching opportunities, tutoring, and project based learning experiences.
Contact
Roberta Parker
Program Director
616.748.4740

Venture Academy Attendance Line
616.748.4741