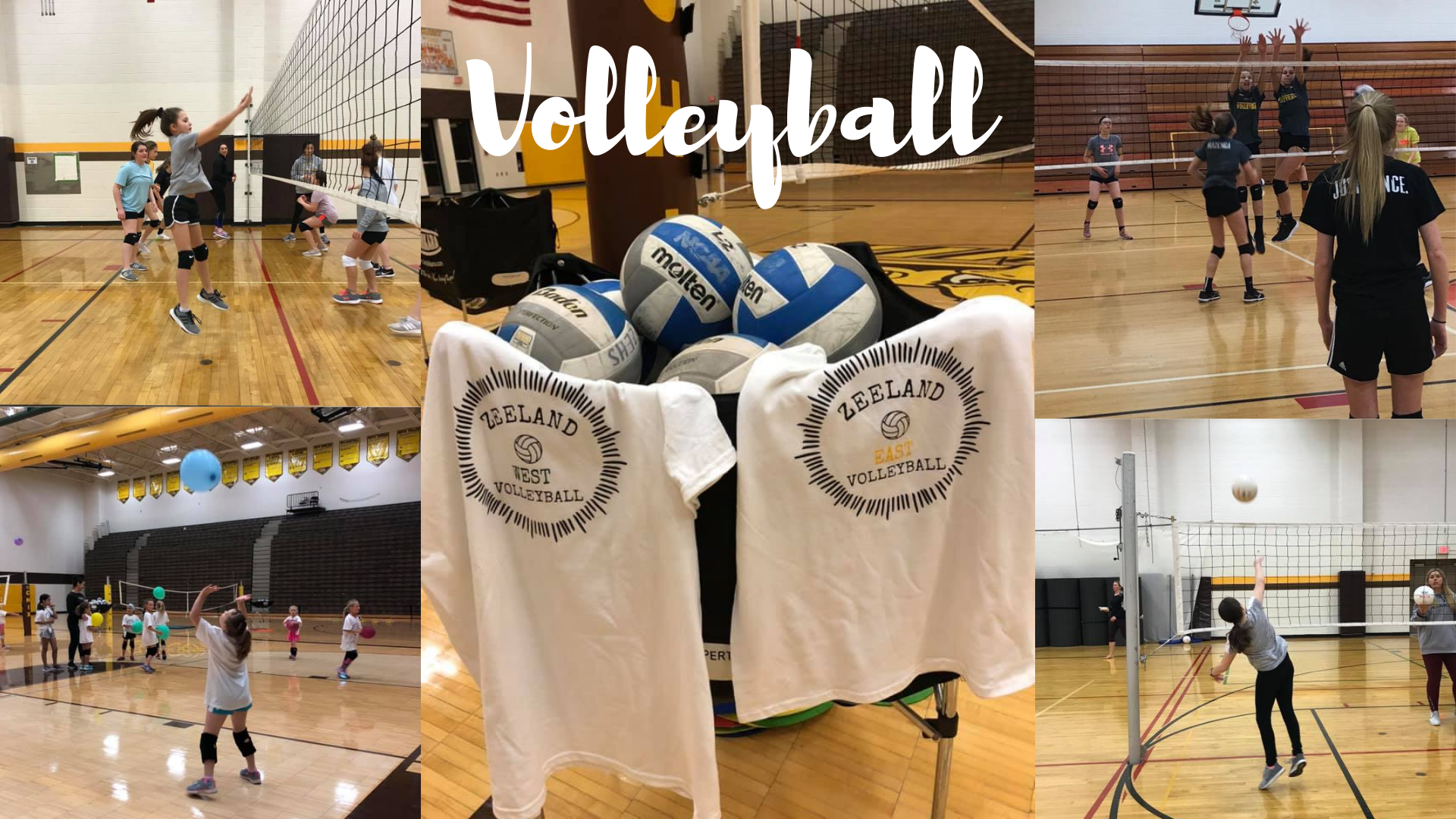 Youth Volleyball
Fall & Winter Programs
LAKESHORE VOLLEYBALL LEAGUE
5th-6th Graders
Join our volleyball leagues to take your skills to the next level, to have fun and to make lifelong memories! This league includes 1-2 practices per week and games on Saturdays against other Lakeshore teams. Please register based on the school that your child attends (East, West or Zeeland Christian; Homeschool or Charter school students can choose between ZE, ZW or ZC). Registration includes a team jersey.
Practices: Oct 18-Dec 10 | 1-2 Practices P/Week | 6pm
Games: Saturday AM | Nov 6-Dec 11
Team Formation Process: Coaches will hold combined practices the week of Oct 18th to evaluate current skill levels in order to help us form evenly skilled teams. All kids will be on a team and receive equal playing time. After teams are finalized, coaches will contact parents in the middle of October to communicate team placements, practice schedules and game schedules.
---
ZE VOLLEYBALL SKILLS CLINIC
3rd-6th Graders
Join the ZE Varsity Volleyball coaches to improve volleyball skills! We will be using various drills to improve volleyball skills in competitive atmospheres and game-like situations. Please bring a water bottle and knee pads.
Instructor: Sara Mulder (ZE Varsity Coach)
Cost: $55r/$70nr
Dates: Tue | Feb 22-Mar 15 | 7-8:30pm
Location: Cityside Middle School Gyms
---
ZW VOLLEYBALL CLINIC
3rd-6th Graders
This volleyball clinic offers campers the opportunity to improve their skills and have a great time playing volleyball! Players will learn the fundamentals of passing, setting, attacking, serving and more. Each week we will include game-like drills and activities to create an exciting and engaging experience!
Instructor: Brady Swanson (ZW Varsity Coach)
Cost: $55r/$70nr
Dates: Tuesdays | Feb 22-Mar 15 | 7-8:30pm
Location: Creekside MS Gyms