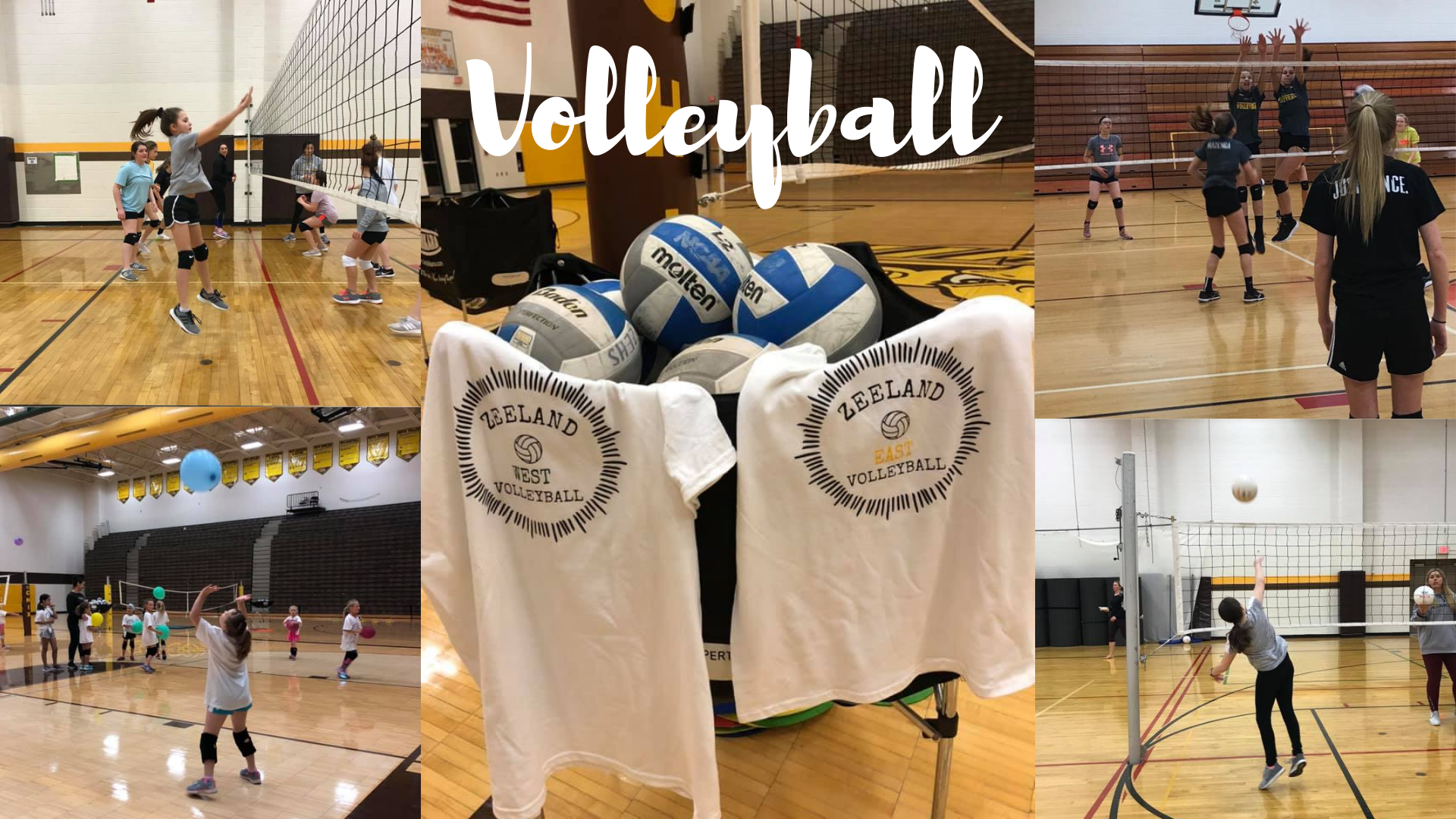 Volleyball
Fall & Winter Programs
Lakeshore Volleyball League
(grades 5 - 6)
This six-week league is designed to improve volleyball skills and knowledge while enduring the girls have fun! Each team will have 1-2 practices a week, along with games on Saturdays. Games will include travel to other Lakeshore Schools.
Cost: $47r/$62nr
Registration Deadline: Sept 28
Practices: Begin Oct 21
Practice Times: 6:00-8:00pm
Game Dates: Saturdays | Nov 9-Dec 7 (skip Nov 30)
Team Formation Process: If enough kids sign up to form more than one team, coaches will hold combined practices starting the week of Oct 21 to form evenly skilled teams. Coaches will evaluate all the kids, build equally skilled teams, and submit rosters to Kelli Koss, Youth Sports Coordinator, for approval within one week of combined practices.
Team Assignments: Register based on which feeder school your child attends (Chix, Dux, or Zeeland Christian). All Homeschool or Charter school students can choose between Chix or Dux.
---
Volleyball Skills Camp
(grades 5 - 8)
Want some extra work and repetitions on your volleyball skills? We will break down skills and use various drills to implement competitive atmospheres and game-like situations. Min: 20 Max: 75
Cost: $55r/$70nr
Coach: Sara Mulder, ZE Varsity Head Coach
Day: Tuesdays
Dates: Feb 25-Mar 17
Time: 7:00-8:30pm
Location: Cityside MS Gyms