Meet Our Fitness Instructors
BETSY MAXWELL
Barre | Bike & Build
Betsy Maxwell is an American Sports Fitness Association certified Barre Instructor and barre fitness lover. As a long time enthusiast for strength training, ballet and music, this passion is deeply rooted. Betsy is motivated by self-improvement and the opportunity to encourage others towards reaching their goals. While all body types can expect to work hard and build strength in her classes, they can also expect to be entertained and celebrated. Betsy loves witty banter, genuine laughter and learning new things. She adores her four beautiful sons whom she is raising in Holland with her loving husband. They have been blessed with loving and supportive family and friends who are excited to share Betsy and her passion with the community!
---
Britni Gielow
Cardio Golf
Britni is an LPGA Class-A Teaching Professional and owner of Gielow Golf, LLC. A former All-American at Hope College, Britni helped the Flying Dutch women's golf team qualify for the DIII National Championship for the first time in school history. The following season, she set the all-time single-round lowest-score mark in tournament play with a 71 at Nationals. After college, she returned to her alma mater, Mona Shores High School, where she had won four consecutive state championships as a student and now coaches their girl's team. Being a CardioGolf instructor and AFAA Group Fitness Instructor means that Britni can share her passion with students as they improve their golf game and fitness at the same time. Britni loves to see the progress all of her students make on and off the golf course. When she's not golfing, she spends time with friends and family, including her brother Brendon, an All-American golfer at Wake Forest University.
---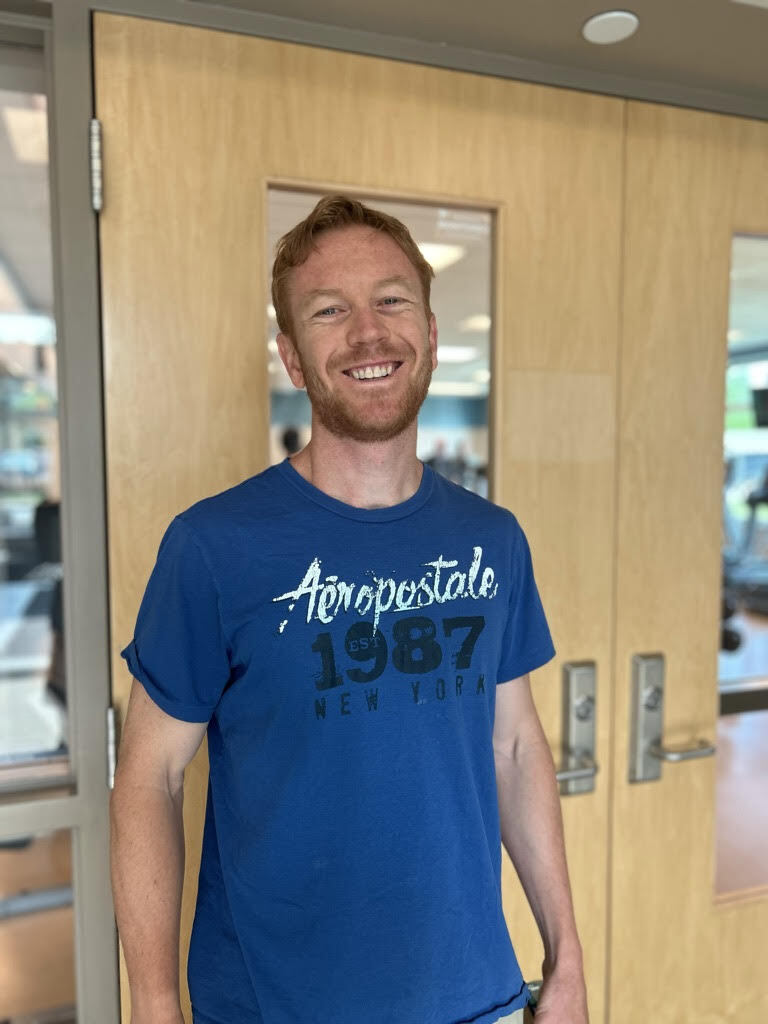 David mart
HIIT | Workour Warrior HIIT | Personal Trainer | Strength & Stretch
David is an avid marathon runner who has participated in various road races throughout the country. He is certified as a personal trainer and group fitness instructor through the NASM Academy of Sports Medicine. David is an upbeat encourager with a passion to help people reach their fitness goals. He loves connecting with people from various backgrounds and getting to know them on a personal level in order to understand how he can inspire them to make positive changes in their lifestyles. He wants to show the world that exercise can be such an enjoyable part of life and that moving your body feels good.
---
Deb Weiss-Gelmi
Classical Yoga | Gentle Yoga | Sing Song Yoga | Yoga in the Park
Deb Weiss-Gelmi is a certified "Iyengar Yoga Teacher", and she has great respect for the rich teaching lineage of the method. She finds it deeply rewarding to guide her students from their first experiences with yoga through to a deeper understanding of yoga and themselves. Deb founded and developed Sing Song Yoga®, the kids' musical yoga program featured in Zeeland Recreation's programming, and has published a kids' yoga DVD, an iOS App, and a school program. Her formal education includes a bachelor's in education (including child development), and a master's in reading and literacy K-12.
---
Grace Spelde
Zumba | Zumba Step
In 2007, Grace discovered Zumba and was thrilled to find out that she could burn lots of calories and improve her overall fitness level while doing something that she couldn't help doing anyway. When the invitation was extended to become a licensed Zumba instructor, that was a no-brainer, and now she gets to throw a dance party several times a week at Zeeland Recreation Center. She promises that if you join her class, you will burn lots of calories, you will improve your overall fitness level, and you will learn some sweet, Latin-inspired moves to spice up that dance you do in the produce section.
---
JACI LOWTHER
Cardio Sculpt
Jaci Lowther is a health and wellness enthusiast. She is group fitness instructor and has been teaching classes in person and online for the past 9 years. She is also a Nutrition and Wellness consultant and loves to help others learn how to become healthier by finding balance in their lives through eating healthy, moving more, getting adequate sleep, and managing stress. Jaci 's favorite quote is "Encourage one another and build each other up." 1 Thessalonians 5:11. She strives to live by this motto when she teaches. Jaci loves to encourage her fellow students to be their best. Being healthy and staying active are important to her and she loves to support others as they pursue a path to wellness!
---
Julie Lamer
Senior Strong & Balanced | Spin
Julie Lamer is a Group Fitness Instructor for Zeeland Recreation and Herman Miller Inc. She started teaching Group Fitness in 1985. Julie is also an avid runner. She began running in the 80's and has kept that passion going. Julie enjoys competing in races, triathlons, golf and spending time with family and friends. Julie, her husband Scott and daughter Maci reside in Zeeland.
---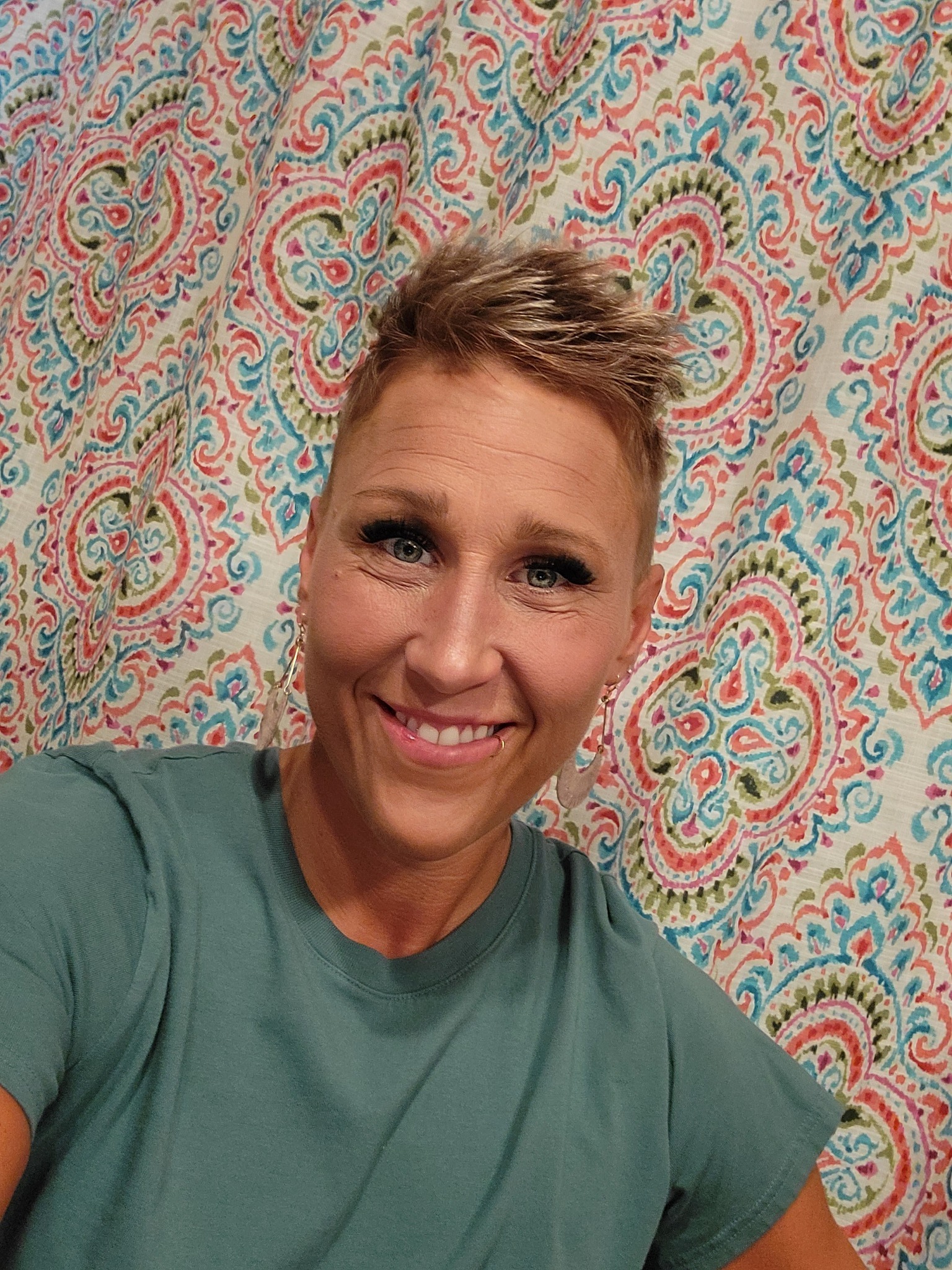 kellie bozek
Bootcamp | Cycle60
In addition to being a Stages Cycling trainer, Kellie is a busy mom of four. In her free time she likes to bake and spend time with her husband in the sunshine! She has a huge passion for helping others! She enjoys getting up early and crushing a great workout. During the day you will see her working at church as the Kid's Hope Director along with taking care of the church building. Kellie is also a big dog lover! Her furry family members include two dogs: a small "white poof ball" named Trey and a beautiful rescued Lab named Pauley!
---
kendra davito
Aqua Mix | Cardio Drumming | Senior Power | Shallow Aqua Fit | Spin & Strength
Certified by the National Academy of Sports Medicine as a personal trainer (NASM CPT), and also a certified Spin Instructor and Senior Fitness Specialist, Kendra finds joy in encouraging others in both fitness classes or personal one on one training sessions. Kendra's own fitness journey began 20 years ago and has evolved into serving as the President of the Macatawa Cycling Club, has lead multiple local community road cycling bike rides, and participated in triathlons. In 2018 she even completed her first full IRONMAN triathlon! In addition to her fitness pursuits she enjoys coffee with friends and traveling with her hubby of 34 years and spoiling her 6(soon to be 8) grand-kids.
---
MELLISSA ZOERHOF
Strength & Stretch | Teen Workouts | Yoga Flow
Mellissa is a group fitness instructor and Yoga teacher who has a 200 hr Yoga Certification and is also certified in Sing Song Yoga. She is also a certified Middle school teacher and has her Masters in Elementary Education. Health, wellness and learning have always been passions for Mellissa and she is grateful to continue to inspire these in kids, teenagers and adults at Zeeland Rec. In addition to her role at Zeeland Rec, she is the owner of "Grit & Grace", which is an organization that provides wellness and learning opportunities for all ages in West Michigan. Mellissa lives in the country north of Zeeland with her husband, 2 kids, 1 dog and 13 chickens.
---
MICHELLE HANEY
Michelle is a master 500-hour Holy Yoga instructor and is certified in pre and postnatal yoga. In addition to her role at Zeeland Rec, Michelle is the owner of "Real Yoga with Michelle" which provides 1:1, private and group yoga sessions to the West Michigan community. She also works full time at Target as an HR expert. Michelle is passionate about creating a safe and welcoming space for you and your wellness journey. She lives in Zeeland in the country with her husband, four children and two cats.
---
Suzette Staal
Aqua Burn | Spin | Spin & Power Yoga | Yoga-Pilates Fusion
Suzette Staal has taught fitness classes for over 20 years. Trained as an educator, Suzette loves to teach! She is certified by the Aerobics Fitness Association of America as well as the Aquatics Exercise Association. Suzette works full time at Hope College in the Academic Success Center. Her passion is helping people achieve their very best in all aspects of their lives. When she is not working, Suzette loves to cook, read, walk her dog and be active!
---
trish vanderloon
Firm H20
Trish has had a passion for water her entire life.When an injured knee brought her to water aerobics for strengthening, she immediately fell in love with the low impact workouts. She felt compelled to become an instructor and share in her joy. With the healed knee she has taken to leading HIIT classes with strength training. She loves to hike with her dog, boating, biking and singing. She and her husband also own The Embroidery House Inc. / Harwood Printing & Advertising where she is an Account Executive