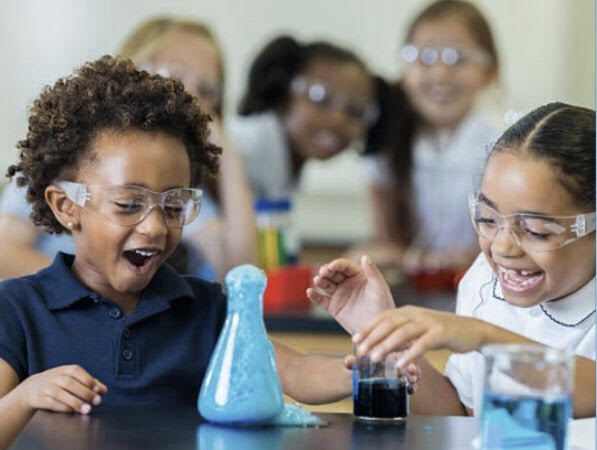 Science, Robotics, Engineering
Winter
Slimetopia

Winter Break Camp
7-11 Yr Olds
Get ready for an ooey, gooey, squishy, slippery, stretchy slime-drenched extravaganza! Join the S.T.E.A.M. team (Science, Technology, Engineering, Art, Math) to learn the science behind the slime while opening your own Slimetopia Theme Park! Participants will make 10+ different kinds of the addictively playful polymer: From butter to bubble, crunchy to munchy, fluffy to foamy, unicorn to color-changing… we've got you covered!
Registration Deadline: Mon, Dec 18
Cost: $150r/$165nr
Instructor: Rachel Franklin + Challenge Island staff
Dates: Jan 2-5
Time: 9am-12pm

Location: Zeeland East HS Cafeteria
---
steam: super star island
7-11 Yr Olds
Calling all trailblazers, ground breakers, and universe-shakers to Challenge Island's SUPER STAR ISLAND! You and your team will take a STEAMtastic (science, technology, engineering, art, math) journey through our Challenge Island Hall of Fame! Learn to write in mirror image like daVinci, design and build a Beatles yellow submarine, create a Mae Jemison themed solar system and so much more! We have three sessions available, each has different activities. Join one or all!
Cost: $65r/$80nr
Instructor: Rachel Franklin + Challenge Island staff
Session 2: Tue | 6pm-7pm | Jan 9-30
Session 3: Tue | 6pm-7pm | Feb 6-Mar 5 (skip Feb 13)
Location: Cityside Middle School - ELA room