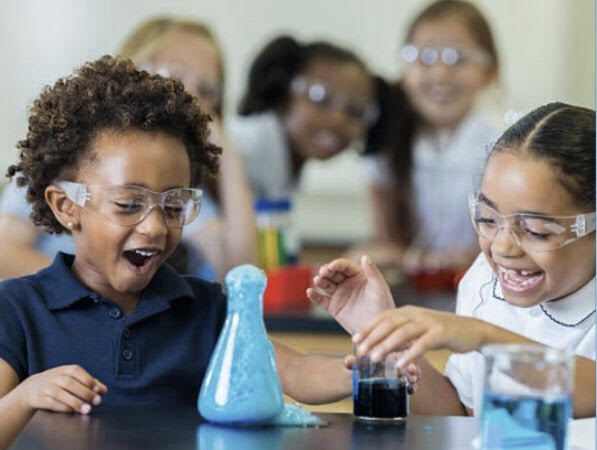 Science, Robotics, Engineering
Spring & Summer
Slimetopia Camp
7-11 Yr Olds
Get ready for an ooey, gooey, squishy, slippery, stretchy slime-drenched extravaganza! Join the S.T.E.A.M. team (Science, Technology, Engineering, Art, Math) to learn the science behind the slime while opening your own Slimetopia Theme Park! Participants will make 10+ different kinds of the addictively playful polymer: From butter to bubble, crunchy to munchy, fluffy to foamy, unicorn to color-changing… we've got you covered!
---
STEAM Across the Universe
7-11 Yr Olds
3…2…1… Blastoff! You and a .S.T.E.A.M. team (Science, Technology, Engineering, Art, Math) of astronaut friends will create your own Mission Control Station and soar through the universe! You'll learn the spectacular science of space while taking on a galaxy of cosmically cool challenges - from Rocket Launch Day to Moon Day to Intergalactic Day to Alien Day. Don't miss out on this "out of this world" camp!
---
Summer Science Camp
5 Yr Olds-8th Gr
Join us to be a real-life scientist for a week! Participants will have fun improving their science knowledge by participating in science-related collaborative group challenges! 5 Yr Olds: Register based on age at the start of the program. K-8th Gr: Register based on 2023-24 grade level
---
Steam-Warts
8-12 Yr Olds
Calling all wizard-loving kids to a magical week of spellbinding adventure! You'll design your own wand and wizarding gear and be sorted into your perfect house. Then, you and your housemates will take a full load of STEAMwarts (Science, Technology, Engineering, Art, Math) classes: from Magical Creatures to Charms and Potions to Sheltering from Darkness. This STEAMtastic camp will culminate with an enchanted graduation ceremony!
---
Pets Palooza
6-10 Yr Olds
Wag on over to the most PAWSOME camp in town! You and your S.T.E.A.M. (Science, Technology, Engineering, Art, Math) team will engineer an imaginary world created just for pets: from "Pets Palooza Hotel Day" to "Having a Ball Day" to "Give a Dog a Bone Day" to "Salty Sea Dog Day" to a very special "Rescue Pets Day"! You'll even get to adopt adorable pretend pets of your own and create habitats to match their needs and personalities! This STEAMtastic camp gets two paws up and is a must for every pet-loving kid!