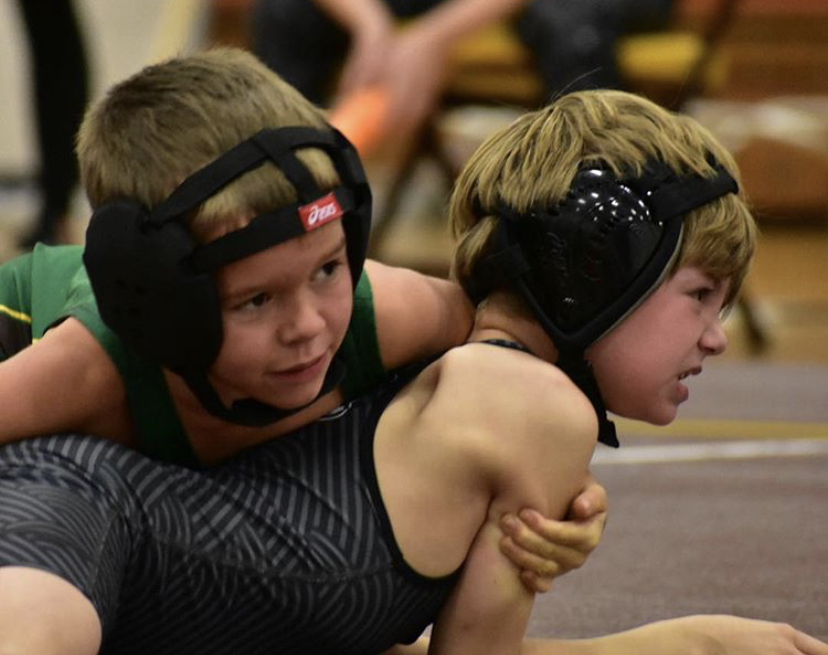 Youth Wrestling
Fall & Winter
WRESTLING CLINIC
K-5th Gr
Join us to improve your wrestling skills while having fun and making lifelong memories! This clinic includes two practices per week along with optional tournaments and competitions (additional fees for tournaments apply). Participants are spread out into two age groups (K-2nd graders + 3rd-5th graders) and will be taught the same fundamentals used by the ZE & ZW Varsity wrestling program. T-shirts are provided. If you have a singlet and/or headgear, you may wear that also.
K-2nd Graders: The focus of this group will be to get an introduction to the sport. Competitions will be primarily during practice with at least three optional meets with a neighboring club or program.
3rd-5th Graders: The group is for wrestlers looking to prepare for middle and high school wrestling. Participants will also receive opportunities to wrestle in optional week-day dual meets and weekend tournaments for an additional fee. Details on the duals and tournaments will be communicated at a later date. Wrestling shoes are required.
Searching for New Head Coach: If interested in applying, check out the job posting HERE. Spread the word!
Cost: $65/$80nr
Dates: Tue & Thurs | Dec 6-Jan 26 (Skip Dec 27, 29, Jan 3, 5)
K-2nd Gr: 6-7pm
3rd-5th Gr: 7:10-8:10pm
Location: Zeeland West HS - Wrestling Room