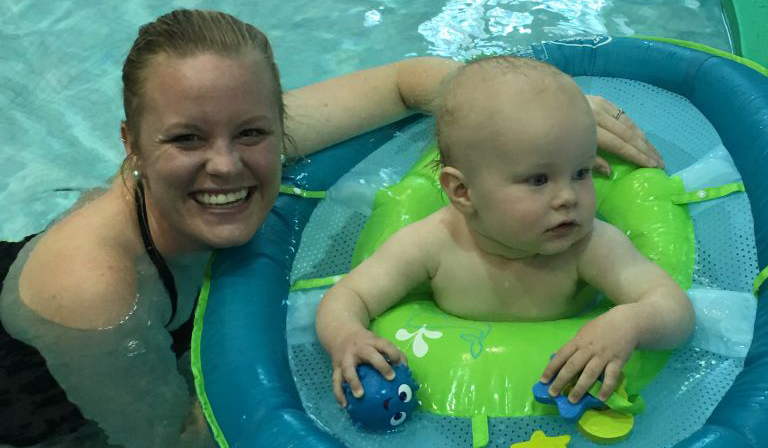 Infants & Toddlers
Winter
paddle & play open swim
0-5 Yr Olds + Guardian
A special time in the pool for parents and young children to enjoy playtime with friends. For your convenience, we provide life jackets, puddle jumpers and infant floats for non-swimmers. A guardian must be in the water and provide direct supervision for their child.
---
FAMILY OPEN SWIM
Infants-Adults
Family Open Swim is a great time for all ages to enjoy the pool - from infants to teenagers to adults! We have diving board, youth water slide, basketball hoops, various pool toys and floats, life jackets, puddle jumpers, infant floats + more. Come join the fun!
---
KIDS DANCE DAY
3 Yr Olds-6th Gr
The Zeeland Dance Company is hosting a holiday themed day of fun! Dancers will learn techniques and routines, play movement games and do a dance related craft! That same evening, dancers are invited back to perform at 6pm in "Uplifted", a concert hosted by the Zeeland Youth Dance Company! All proceeds from "Uplifted" go towards our K.L.A.S.S. program, which provides free Zeeland Rec programs to children who are in financial need. No experience required. Child must be potty trained and 3 years old as of December 1.
---
PARENT-CHILD SING SONG YOGA
2-6 Yr Olds + Guardian
Help your child develop their motor skills and attention span while also making fun memories with a parent or caregiver! Sing Song Yoga® is an international kids musical yoga program in which song lyrics instruct children how to get into the poses. Class includes yoga poses, yoga-based activities and songs to tie it all together. Parents and kids sign up for this yoga class together. It is a fast paced, 30-minute, child-centered class which was created specifically for 2-6-year olds. Enroll based on age at start dates. Taught by the founder of Sing Song Yoga®.
---
DANCE FUNDAMENTALS CLASSES
3 Yr Olds-5th Gr
Join us to receive excellent dance training, improve coordination, develop artistic creativity, make lasting friendships and have fun! These classes are for first-time dancers, newer dancers, or returning dancers who want to improve their fundamentals prior to our genre-specific classes. Participants will develop strong techniques that will help them in all dance genres as they get older (Ballet, Jazz, Jazz Funk, Tap, etc). Dance Fundamentals classes are invited to participate in the year-end spring recital! All recital details will be posted in November. Recital registration will open in November and close on Feb 17th.
---
PRE-K INDOOR SOCCER CLINIC
4-5 Yr Olds
This instructional program uses soccer as a tool to improve coordination, dexterity and overall coordination while also introducing youngsters to the fundamentals of soccer! Instruction is presented through fun, interactive games. Participants will have so much fun they won't even know they're learning (but parents will sure notice)!
---
PARENT & CHILD SWIM LESSONS
6 Months-3 Yr Olds (+ Adult Guardian)
Learning how to swim can save your child's life! Join us to learn the following skills: Enter and exit water together | Getting wet with toys | Front and back holds | Songs and games | Blowing bubbles | Splashing and kicking legs | Splashing and reaching arms | Front and back glides | Water safety rules. Parent-child lessons have a 6-1 student-instructor ratio.
---
PRESCHOOL SWIM LESSONS
3-5 Yr Olds
Learning how to swim can save your child's life! Join us to learn the following skills: Water entry and exit | Breath control and submerging | Buoyancy | Changing direction and position in the water | Treading | Swimming skills on front and back | Water safety.
NEW: Preschool lessons have a 4-1 student-instructor ratio (rather than the 6-1 ratio we used in previous years)
---
motor movement
3-5 Yr Olds
Join us to improve body control, motor skills, physical awareness and more through music, games and other fun activities! This class will increase your child's confidence and independence with their bodies, while also better preparing them to master more complex skilled activities and skills as they get older. All children must be potty trained. Enroll based on age at start date.
---
MY GROWN UP & ME: DANCE & MOVEMENT
2-3 Yr Olds + Guardian
Join us to bond with your little one while they learn basic dance steps and terminology through songs, stories and play! On top of that, your little ones will also blossom while building self-confidence! Parents/guardians will participate actively in the class, so this is the perfect program for children who may still need a little more time before separating from a parent or caregiver. Ballet shoes and leotards are recommended for children, but not required. Enroll based on age at start date.
---
Rhythm and Read
3-5 Yr Olds
Join us to improve your imagination, creativity, reading skills, motor skills and more! This program will explore children's literature and movement side-by-side. We will start class by reading a book, and then follow that with imaginative creative movement prompts and games relating to that book's themes and characters! All children must be potty trained. Enroll based on age at start date.
---
gymnastics
3-14 Yr Olds
Our Gymnastics program is designed to help your child increase body control, flexibility, and strength! Each session will include a rotation of working on skills on beams, bars, vaults and floor work. All children must be potty trained.
---
PRIVATE / SEMI-PRIVATE SWIM LESSONS
4 Yr Olds-Adults
Learning how to swim can save your child's life! Maximize the individual attention you receive and speed in which you learn by signing up for a private swim lesson (three 30-minute lessons)! Great for children, teens or adults. Private swim instruction provides flexible scheduling and personalized attention to meet the needs of every swimmer. Lessons are sold in bundles of three-30 minute lessons. Please email our Aquatics Secretary, Britt Nanninga, at bnanning@zps.org to enroll.