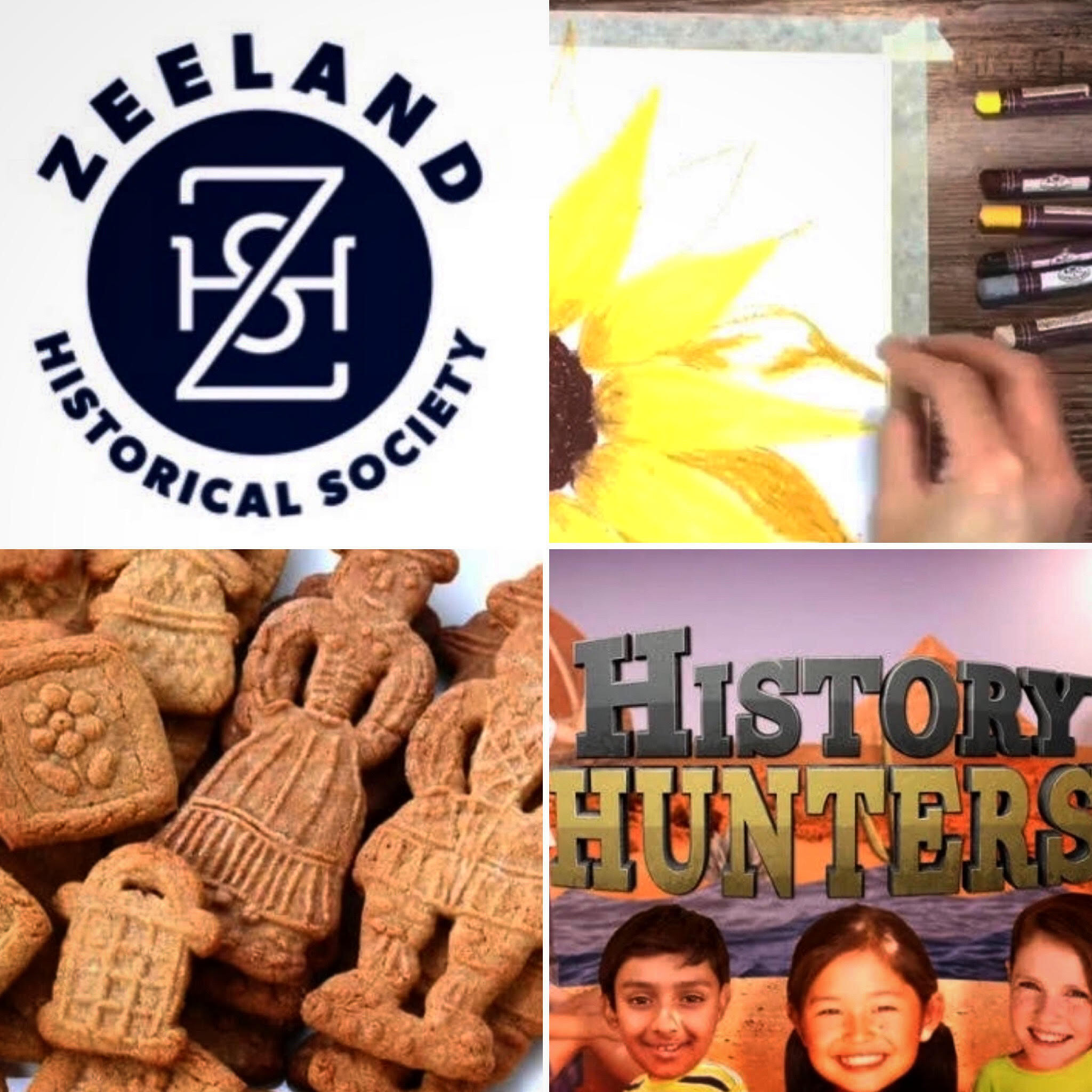 Historical Society
Spring & Summer
Settler Days in Zeeland
6-9 Yr Olds
Join the Zeeland Historical Society for some hands-on experiential learning of what it was like to be an early settler in Zeeland! Children will make bread, butter, yarn dolls, sew a pillow, play old fashioned games, read stories and more!
---
Baking Dutch Treats
8-11 Yr Olds
Love a good treat? Join us to learn some awesome baking skills while also learning some Dutch traditions! We will make Speculaas (a Dutch spice cookie), Dutch Butter Cake and learn about Dutch spices. Participants will also learn important life skills like how to read a recipe, how to measure ingredients, how to use a rolling pin and how to use cookie cutters. Each child will go home with a recipe box, the recipes, a Speculaas cookie and piece of cake to share with their family!
---
Art and Sunflowers
8-11 Yr Olds
If you enjoy art, flowers and being creative, this is the class for you! First, we'll use science to examine the structure of the sunflower, plant sunflower seeds and taste sunflower sprouts. Then, after learning about the famous Dutch artist, Vincent Van Gogh, and his impressionistic color "gymnastics", participants will use oil pastels to recreate Van Gogh's famous sunflower picture! The completed sunflower "re-creation" will be mounted prior to being sent home.
---
History Hunters
8-11 Yr Olds
Who's ready to uncover some mysteries on a history hunt?! Join us to become archivists as you explore artifacts and clues to answer "What is it?". Then, you'll take a deep dive to learn more about your ancestors and to discover your own family history! Activities will include developing a family tree, making a diary and more! Let's hunt!