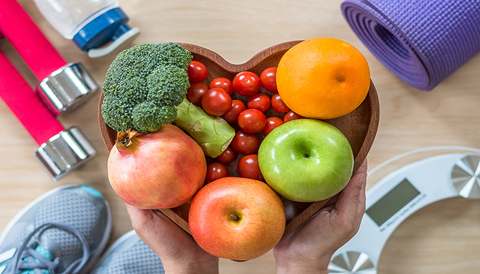 Nutrition Coaching
Nutrition Coaching
It's time to improve your health and say good-bye to dieting for good! Let our coaches' help you learn how to nurture good relationships with food and create a balanced healthy lifestyle. We will help you evaluate how your diet can contribute to a healthier lifestyle whether that is losing weight, building lean muscle, gaining energy, targeting health concerns, or developing life-changing habits by giving you support, accountability and direction! Whatever your goals, we will help you get there!
INITIAL EVALUATION (90 minutes): We will take an in depth look at your daily practices to establish an important baseline. We will then help you define your health and nutritional goals and identify lifestyle habits and eating behaviors that require change.
SUPPORT SESSIONS (60 minutes each): On-going support and reinforcement of your habits. Your nutritional strategy will be continuously assessed and revised to best support your wellness goals.
Registration: Call (616) 748-3230 or stop by our front desk!
Client Packet
Instructor: Jaci Lowther (Certified Nutrition Coach)
4-Pack ($199): Initial evaluation + 3 support sessions
6-Pack ($279): Initial evaluation + 5 support sessions
12-Pack ($519): Initial evaluation + 11 support sessions