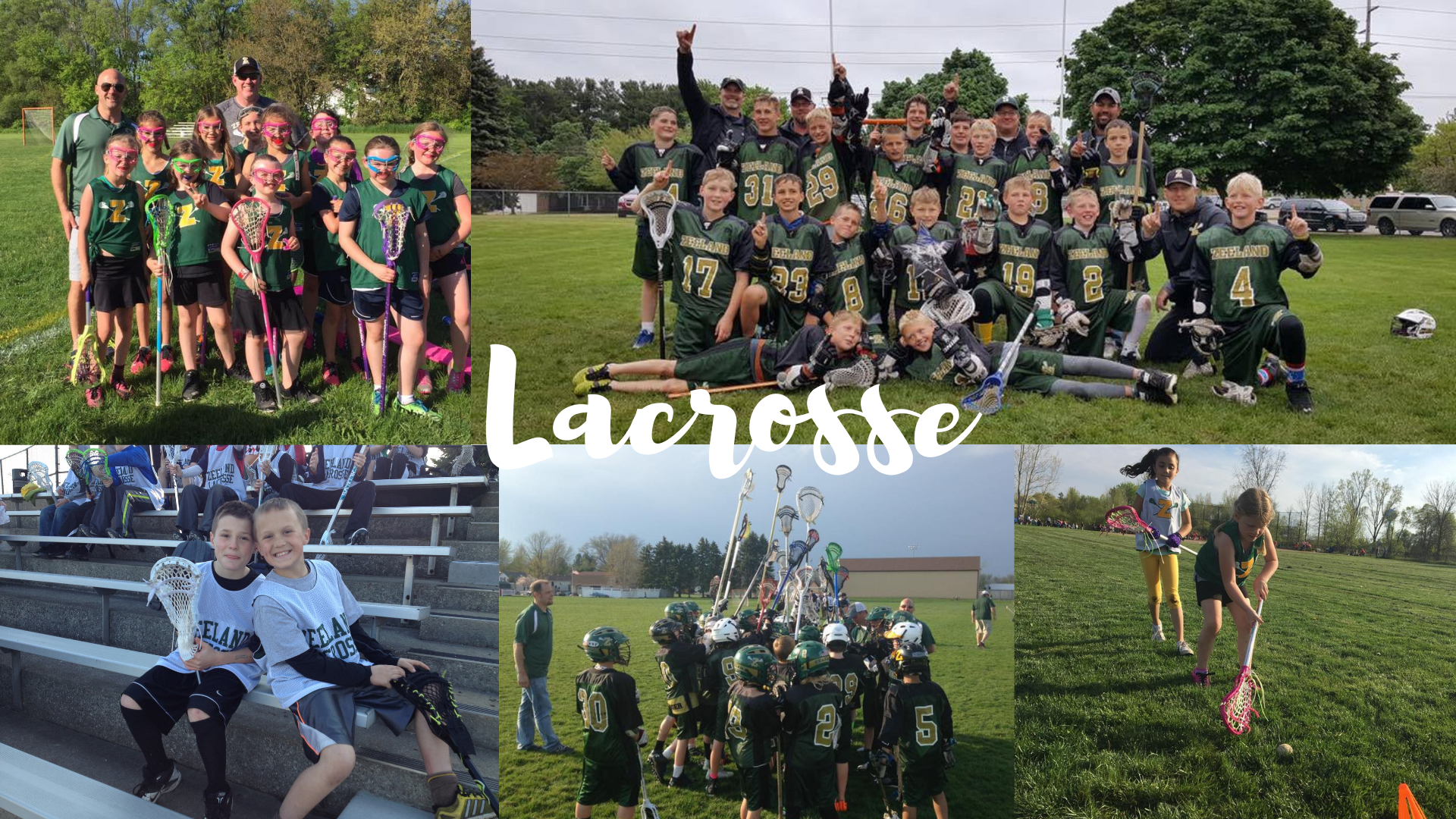 Youth Lacrosse
Fall & Winter
Girls Lacrosse Parent-Child Clinic
5 Yr Olds-4th Gr
Join the Zeeland Varsity Girls Lacrosse coaches to learn more about lacrosse and to improve your lacrosse fundamentals! Parent(s) and participants will be together for the first portion of the clinic and they will learn the basics of the game + equipment needs for younger players. After the parent-child portion, players will then work with Zeeland Varsity coaches on fundamentals of the game while also playing some beginner lacrosse games together!
Cost: $20r/$35nr
Coach: Brooke VanderStelt (Zeeland Varsity Girls Coach)
Date: Sat, Oct 29
Time: 3pm-4:30pm
Location: Creekside Main Gym
---
Spring
LACROSSE LEAGUES
3rd-6th Gr
Join our lacrosse leagues to improve your skills, have fun and to make lifelong memories! Participants will learn the fundamentals of the game through 2-3 practices per week and eight scheduled games. Boys will compete in the Lakeshore Lacrosse Conference and girls will compete in the Southwest Michigan Recreation League. Jerseys will be provided.
2023 Lacrosse League Registration: Opens Mon, Dec 19
2023 Registration Deadline: Sat, Feb 4
3rd-4th Gr Cost: $99r/$114nr
5th-6th Gr Cost: $123r/$138nr
Indoor Practices: Begin week March 6
Outdoor Practices: Begin week of Apr 10 (weather permitting)
Games: Late March-Late May
Boys Equipment: Helmet, mouth guard, shoulder pads, arm pads, gloves, athletic cup, cleats, offensive lacrosse stick
Girls Equipment: Goggles, mask, mouth guard, cleats, girls stick