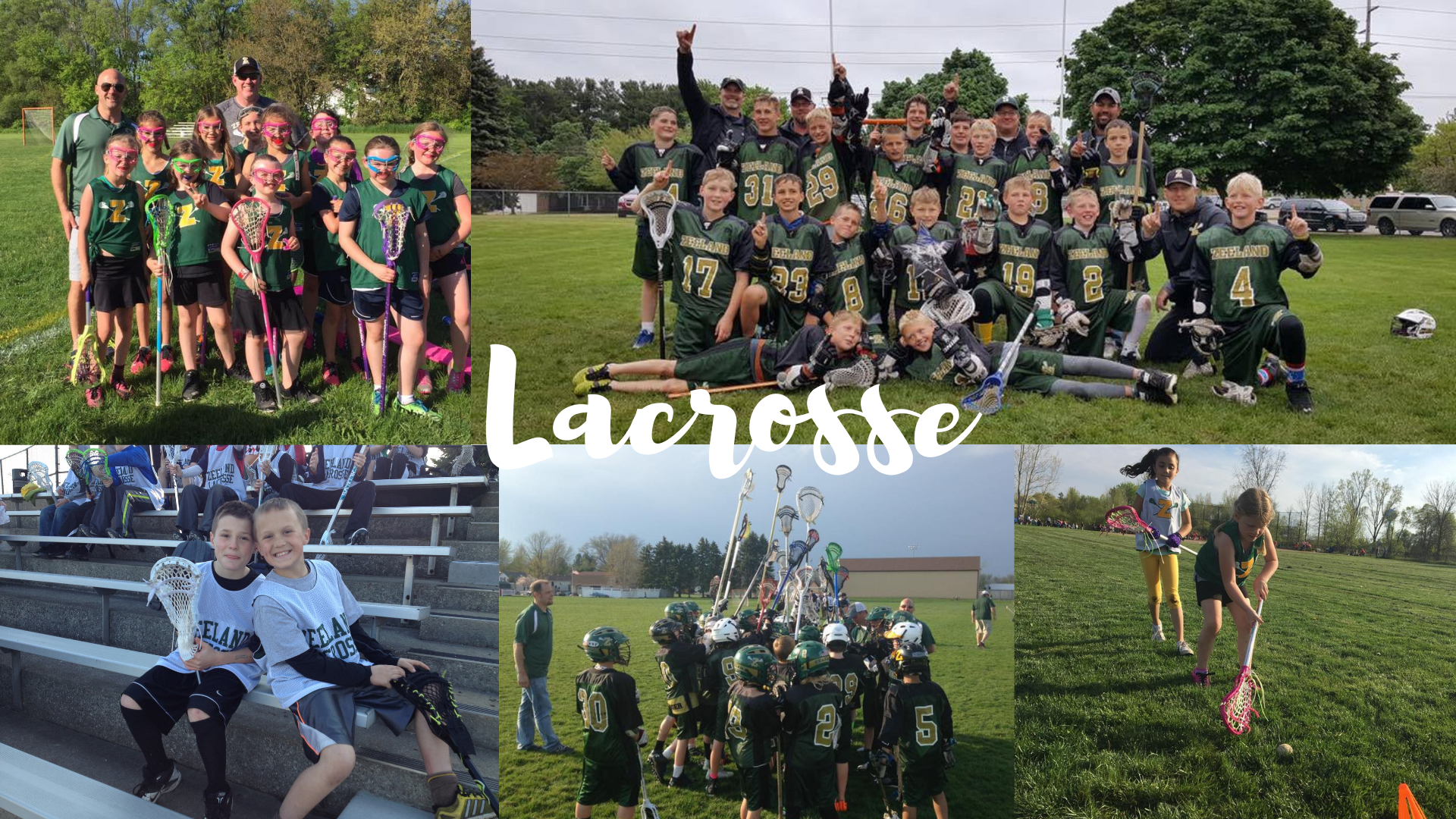 Lacrosse
Spring Lacrosse Programs
Boys & Girls Lacrosse Leagues
3rd-6th Graders
Learn the fundamentals and skills of the game using 2-3 practices per week and eight scheduled games. Practices are during the week and games are on weeknights and Saturdays. 3rd-4th grade boys and girls play in a 7v7 structure. 5th-6th grade boys and girls play in a 11v11 structure. Boys compete in the Lakeshore Lacrosse Conference. Girls compete in the Southwest Michigan Recreation League. Jerseys for games will be provided.
COVID-19 Update: All practices are cancelled until Apr 6
Games: Begin after Spring Break
Boys Equipment: Helmet, sports mouth guard, shoulder pads, arm pads, gloves, athletic cup, offensive lacrosse stick
Girls Equipment: Goggles, mask, sports mouth guard, cleats, girls stick
---
Co-Ed Lacrosse Clinic
1st-2nd Graders
This clinic introduces boys and girls to basic lacrosse fundamentals using tennis balls (no helmet or pads required). Required equipment includes a stick (no long or fiddle sticks). Lacrosse gloves and cleats are suggested. Enroll based on 2019-20 grade level.
COVID-19 Update: Registration for May 5-26 session is temporarily suspended. We will re-open registration as soon as programs are allowed to be resumed.
Instructor: Ben Lichtenwalner
Cost: $35r/$50nr
Dates: Tuesdays | May 5-26
Time: 5:30-6:30pm
Location: Quincy Elementary Athletic Fields