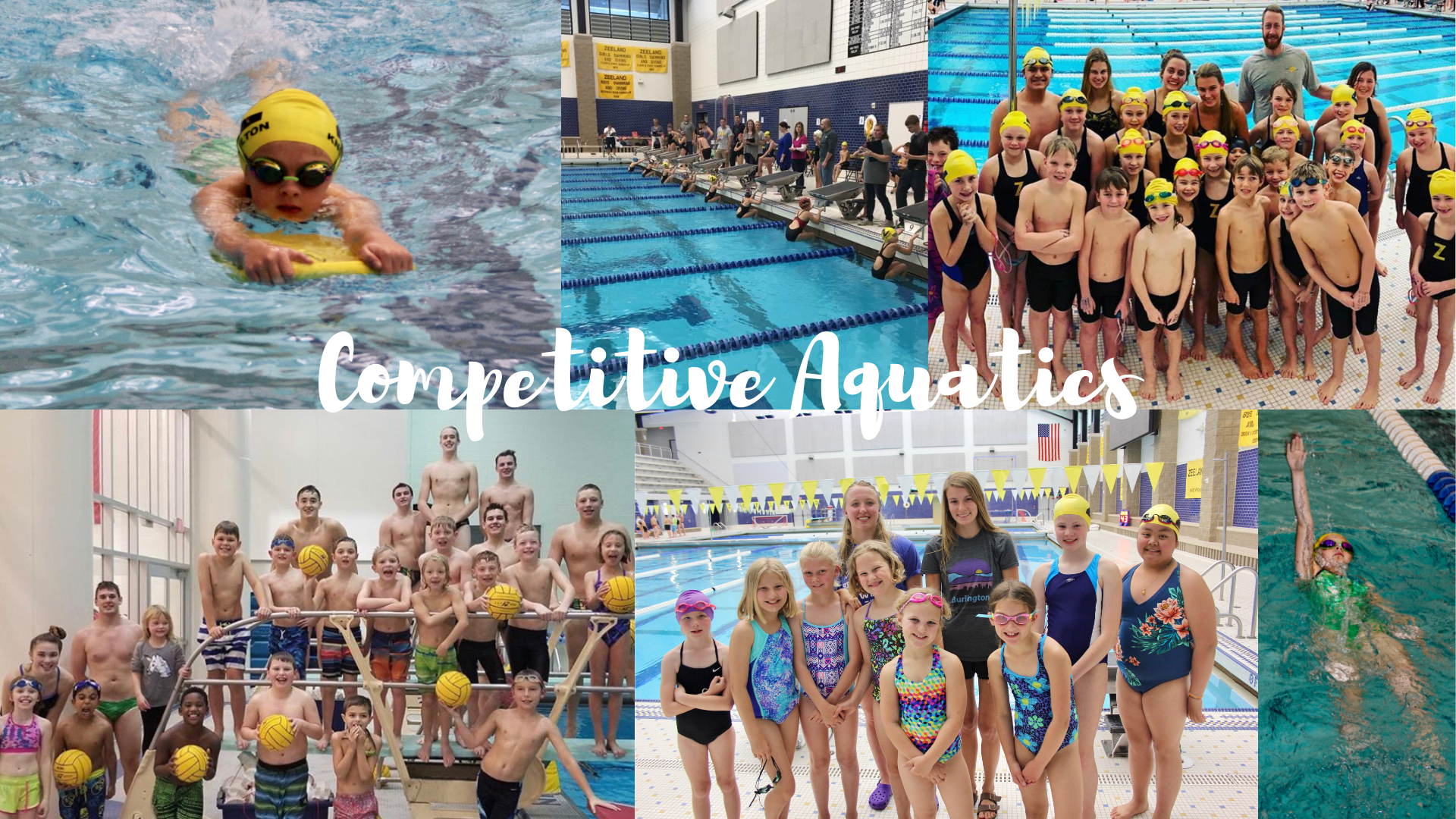 Competitive Aquatics
Summer Programs
ZAGS Developmental Workshop
6-18 Yr Olds
This new workshop, which is in replacement of the traditional ZAGS competitive swim season, will provide development and refinement of all four strokes: freestyle, backstroke, breaststroke, and butterfly. The workshop will conclude with an intrasquad meet.
Cost: $85r/$100nr

Head Coach: Drew Scheerhorn
NEW DATES: July 20-Aug 6 | Mon, Tue, Wed
Ages 8 & Under: 1:00-2:00pm
Ages 9 & Over: 3:00-4:15pm
Location: Zeeland West HS Natatorium
---
CO-ED "Splashball" Water Polo
1st-6th Graders
"Splashball" is co-ed camp designed to introduce the sport of water polo while teaching skills and an understanding of the sport. Splashball harnesses all the fun, dynamic aspects of the game in a safe, easy-to-learn aquatic experience that will motivate kids to swim and stay fit! Each camper will receive a t-shirt and cap. Register based on 2020-21 grade level.
Cost: $32r/$47nr
Session 1: Canceled Due to COVID-19 (June 8-11)
Session 2: July 20-23
1st-3rd Graders: 4:30-5:15pm
4th-6th Graders: 5:30-6:30pm
Location: Zeeland Recreation Pools
---
ZAGS

Off-Season

6-18 yr olds

This program is for competitive swimmers who want to build endurance and develop their strokes, starts and turns during the ZAGS off-season. Swimmers must have at least one season of competitive swimming experience and must be able to swim three of four strokes (freestyle, backstroke, and either breaststroke or butterfly).
---
Competitive Stroke Clinics
6-14 yr olds
This clinic is designed to hone in on a swimmer's technique and develop their overall efficiency in the water. Swimmers will work on starts, turns, and finishes for each stroke, which will give them an edge at swim meets. Participants must have at least one season of competitive swimming experience or participated in Swim School this spring.
---
wms / zags competitive swim clinic
6-18 yr olds
For the competitive swimmer looking to improve their stroke technique, starts and turns, and overall performance. Participants must be able to swim all four competitive strokes legally as well as do a start off the block.
Cost: $70r/$85nr
Dates: August 10-14
Time: 3:00-5:00pm
Location: Zeeland West Natatorium