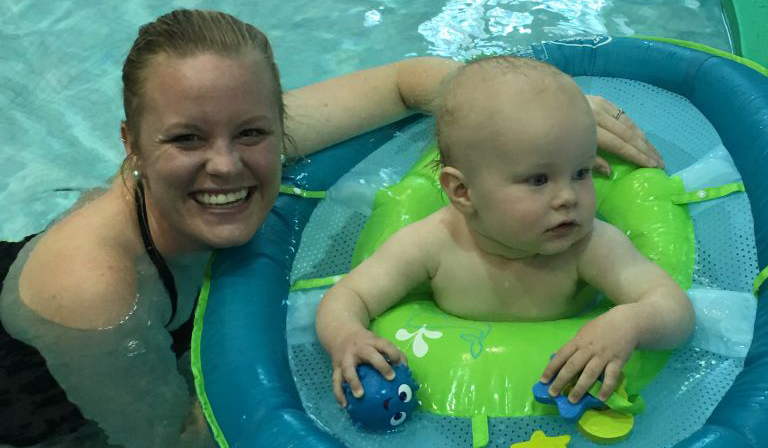 Parent-Child Programs
Spring & Summer
PARENT & CHILD SWIM LESSONS
6 Months - 3 Yr Olds (+ Guardian)
Learning how to swim can save your child's life! Join us to learn the following skills: Enter and exit water together | Getting wet with toys | Front and back holds | Songs and games | Blowing bubbles | Splashing and kicking legs | Splashing and reaching arms | Front and back glides | Water safety rules
Cost: $59r/$74nr
June 13-29: M & W | 6:30-7pm
June 14-30: T & TH | 6:30-7pm
July 11-27: M & W | 6:30-7pm

July 12-28: T & TH | 6:30-7pm
---
Parent-Child Park Exploration
3-5 Yr Olds + Guardian
Join us for a fun parent-child adventure! We will explore different Zeeland parks together each week through a mix of games, scavenger hunt hikes, outdoor sensory activities and free play! We will also lead little ones and their parent/guardian in making an easy and healthy snack each week. This program is the perfect activity to get your kids outside while also getting to meet other local families!
Cost: $23r/$38nr
Instructor: Rachel Kenemer
Dates: Tuesdays | May 10-31
Time: 10-11am
Parks:

Helder Park: May 10
Huizenga Park: May 17
Macatawa Trails: May 24
Lawrence St. Park: May 31
---
FREE YOGA IN THE PARK
Adult Only & Family Options
Join us for yoga classes on the park lawn. No yoga experience is necessary! lease bring your own mat or towel. Classes may be canceled due to inclement weather. Please follow us on social media for weather decisions
Cost: FREE
Instructor: Deb Weiss-Gelmi
Dates: Tuesdays | Jun 14-Aug 23 (Skip July 5)
Family Yoga (All Ages): 11am-11:45am
Adult Only Yoga (12 Yr Olds+): 12pm-1pm
Location: Lawrence Street Park (100 W Lawrence Ave, Zeeland)
---
Open Swim
Open swim is a great time for all ages to enjoy the pool! Diving boards, youth water slide, basketball hoop various pool toys and floats are available. We also provide life jackets, puddle jumpers and infant floats for non-swimmers.
Aquatics Calendar: May 2-June 11
June 13-Sept 3 Aquatics Calendars: Will Be Released in May
Cost: $3 p/visit OR Splash Pass (details below) | Included in ALL Fitness Memberships | Free Open Swim While Enrolled in Swim Lessons
Tue, Thur, Fri: 7pm-8:30pm
Saturdays: 1:30-3:30pm
Open Swim on Half Days of School + Days Off of School (1:30-3:30pm): May 13, Jun 8, 9, 10

Open Swim on Snow Days: We make every effort to add Open Swim on Snow Days. Follow us on social media for the latest news!