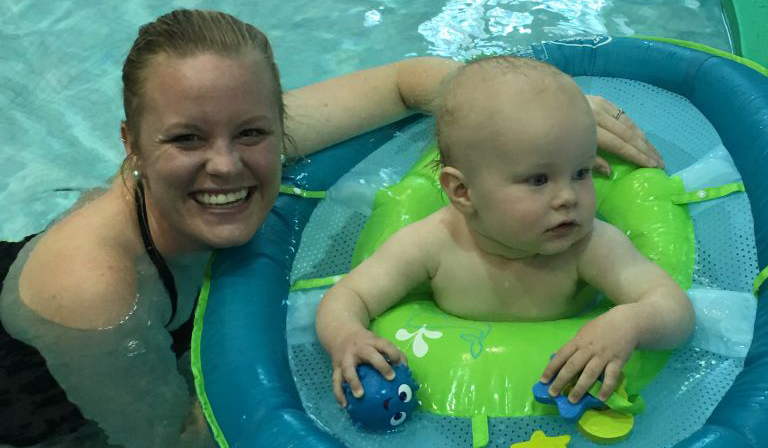 Parent-Child Programs
Fall & Winter Programs
APPLESAUCE
(13 yr olds – Adults)
Homemade applesauce is one of the easiest and most delicious treats you can make from scratch, and it doesn't take much time at all! Each participant will make applesauce from a half bushel of apples. Participants are asked to bring a paring knife, a large knife, cutting board and two large stock pots. All other supplies provided. Min: 4 Max: 4
Instructor: Amy DeKruyter
Cost: $22r/$37nr
Date: Tue, Oct 8
Session 1: 6:30pm - 8:30pm
Session 2: 7:30pm - 9:30pm
Location: Cityside MS, Room 135
---
DADDY-DAUGHTER PROM
(grades K - 5)
This will be a special night fit for a princess and her prince! Cinderella's castle awaits for a night of dancing, photo booths, cookies, punch and more! Please register both father and daughter(s). Min: 200 Max: 500
Registration Opens: Tue, Dec 10
Registration Deadline: Full enrollment
Cost: $12 per person
Date: Fri, Mar 13
Time: 7:00-9:00pm
Location: Cityside Middle School Gym
---
DOG WALKING CLUB
(ages 18 and older - kids are welcome with an adult)
Grab your furry best friend, enjoy nature, and meet new friends! Join us as we have group dog walks at different areas around Zeeland on Monday evenings for six weeks in September and October! The whole family is welcome! Dogs must remain on a leash and be well behaved. Please register one family member per dog. Min: 4 Max: 20
Registration Opens Aug 13
Cost: $10 (one family member per dog)
Day: Mondays
Session 1: Sept 23 & 30 | 5:30pm | Zeeland Recreation (1 mile)
Session 2: Oct 7 & 14 | 5:30pm | Zeeland Wetlands (1 mile)
Session 3: Oct 21 & 28 | 5pm | Upper Macatawa Natural Area (1.5 miles)
---
Open Swim
Fun for the whole family, open swim is a great time for all ages to enjoy the pool! Diving boards, youth water slide, basketball hoop various pool toys and floats are available. We also provide life jackets, puddle jumpers and infant floats for non-swimmers. Pool Rules
$3 p/visit or Included in Splash Pass or Family Fitness Membership
Free Open Swim Access While Enrolled In Our Swim Lessons
---
PARENT AND CHILD Swim LESSONS
(6 MON - 3 YR OLDS)
Enter and exit water together | Getting wet with toys | Front and back holds | Songs and games | Blowing bubbles | Legs: splashing and kicking | Arms: splashing and reaching | Front and back glides | Water safety rules
Registration Opens Aug 13
Cost: $48 resident | $63 non-resident
Mon | Sept 9-Oct 14 | 5:30-6pm
Wed | Sept 11-Oct 16 | 5:30-6pm
Sat | Sept 14-Oct 19 | 8:30-9am
Mon | Oct 28-Dec 9 | 5:30-6pm
Wed | Oct 30-Dec 11 | 5:30-6pm
Sat | Nov 2-Dec 14 | 8:30-9am
Mon | Jan 6-Feb 10 | 5:30-6pm
Wed | Jan 8-Feb 12 | 5:30-6pm
Sat | Jan 11-Feb 15 | 8:30-9am
Mon | Feb 17-Mar 23 | 6:30-7pm
Wed | Feb 19-Mar 25 | 5:30-6pm

Sat | Feb 22-Mar 28 | 8:30-9am
---
PARENT & TOT: PADDLE & PLAY!
(ages 5 & under + guardian)
A special time in the pool for parents and little ones to enjoy swimming and play time with friends! Open to children ages 5 and under when accompanied by a parent or guardian. A parent or guardian must be in the water and provide direct supervision for their child(ren).
No registration needed... just show up!
Cost: $3 p/visit OR Splash Pass
Day: Fridays
Dates: Sept 13-May 1 (Skip: Nov 29, Dec 27, Jan 3, Apr 3, 10)
Time: 9:30-10:45am
---
PEARS
(13 yr olds – Adults)
Seal in homegrown goodness! Learn how to can pears and enjoy the fresh fruit of the season all year long. Participants are asked to bring a paring knife and apron. All other supplies provided. Min: 4 Max: 9.
Instructor: Amy DeKruyter
Cost: $22r/$37nr
Date: Tue, Sept 10
Time: 6:30pm - 8:30pm
Location: ZEHS, Room 107
---
PIE CRUSTS
(13 yr olds – Adults)
Come learn how to make a perfectly flaky pie crust! We'll use up some of those extra apples you have laying around the house, and everyone will take home a delicious pie made with their homemade crust. Participants are asked to bring two large mixing bowls, paring knife, rolling pin and a glass pie plate. All other supplies provided. Min: 4 Max: 9
Instructor: Amy DeKruyter
Cost: $15r/$30nr
Session 1: Tue, October 15
Session 2: Tue, October 22
Time: 6:30pm - 8:30pm
Location: Cityside MS, Room 13
---
TOMATOES
(13 yr olds – Adults)
Do you love tomatoes? Learn how to can and preserve tomatoes to make salsa, pizza sauce, and spaghetti sauce. You will also make a jar of jalapeno pepper jelly to take home! Participants are asked to bring a paring knife and apron. All other supplies provided. Min: 4 Max: 4
Instructor: Amy DeKruyter
Cost: $25r/$40nr
Date: Tue, Sept 17
Time: 6:30pm - 8:30pm
Location: Cityside MS, Room 135
---
WOMENS SELF-DEFENSE
(ages 13 - adult)
Get your friends together to learn about a serious topic in a fun environment. This class focuses on the mental and physical aspects of self-defense for women. Each class includes 30 minutes per night on the psychological aspects of self-defense and one hour of physical training. Students will receive a workbook to guide them through this program. Enrollment based on age at start date. Min: 6 Max: 20
Registration opens Aug 13
Cost: $75r/$90nr
Instructor: New Heights Fitness Staff
Day: Monday
Time: 6:00-7:30pm
Session 1: Oct 21, 28, Nov 4, 11
Session 2: Feb 17, 24, Mar 2, 9
Session 3: Apr 13, 20, 27, May 4
Location: New Heights Fitness (338 W Washington, Zeeland)