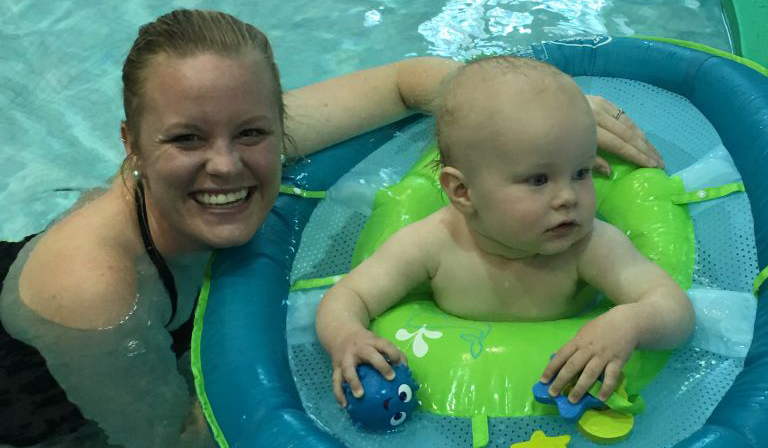 Parent-Child Programs
Winter Programs
Parent & Tot: Paddle & Play OPEN SWIM
0-5 Yr Olds + Guardian
Join us so your little ones can enjoy swimming and play time with friends! A parent or guardian must be in the water and provide supervision for their child(ren). Life jackets, puddle jumpers, infant floats, slide, pool toys, basketball hoop + more are provided!
---
parent-child SING SONG yoga
2-6 Yr Olds + Guardian
Sing Song Yoga combines yoga-based activities and songs to improve your kiddos motor skills, attention span and more! Parents and kids sign up for this yoga class together. It is a fast paced, 30-minute, child-centered class best suited for the youngest yogis. Enrollment based on age at start date.
---
PARENT & CHILD SWIM LESSONS
6 Months - 3 Yr Olds (+ Guardian)
Learning how to swim can save your child's life! Join us to learn the following skills: Enter and exit water together | Getting wet with toys | Front and back holds | Songs and games | Blowing bubbles | Splashing and kicking legs | Splashing and reaching arms | Front and back glides | Water safety rules
---
Open Swim
Open swim is a great time for all ages to enjoy the pool! Diving boards, youth water slide, basketball hoop various pool toys and floats are available. We also provide life jackets, puddle jumpers and infant floats for non-swimmers.
---
Daddy Daughter Prom
K-5th Graders
Due to uncertainty surrounding large indoor events due to COVID, the Spring 2022 Daddy-Daughter Prom is canceled. We look forward to hosting this even again in 2023.