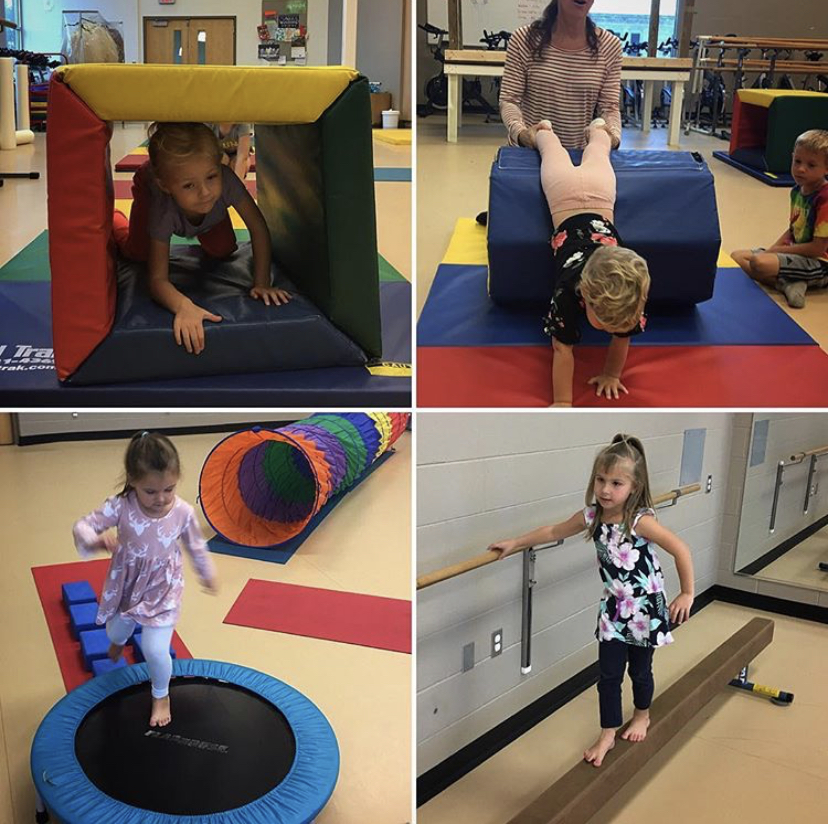 Youth Motor Development
Fall & Winter
Motor Movement
3-5 Yr Olds
Join us to improve body control, motor skills, physical awareness and more through music, games and other fun activities! This class will increase your child's confidence and independence with their bodies, while also better preparing them to master more complex skilled activities and skills as they get older. All children must be potty trained. Enroll based on age at start date.
Cost: $63r/$78nr
Instructor: Rachel Kenemer
Session 1: Mon | Oct 3-Dec 12 (skip Oct 31 & Nov 21)
Session 2: Mon | Jan 9-Mar 13 (skip Feb 13)
Session 3: Mon | Mar 20-May 22 (skip Apr 3)
Times: 9am, 10am, 11am or 12pm
Location: Zeeland Recreation Shoreline Sprinkling Studio
---
GYMNASTICS
3-14 Yr Olds
Our Gymnastics program is designed to help your child increase body control, flexibility, and strength! Each session will include a rotation of working on skills on beams, bars, vaults and floor work. All children must be potty trained.
Register Here (Registration Opens Thur, Sept 1 @ 5am)
Cost: 43r/$58nr
Instructor: Haley Turner
Session 1: Sat | Oct 8-29 | Lincoln Elementary Gym
Session 2: Sat | Nov 5-Dec 3 | New Groningen Elementary Gym
Session 3: Sat | Jan 14-Feb 4 | Quincy Elementary Gym
Session 4: Sat | Feb 25-Mar 18 | Roosevelt Elementary Gym
Tots (3 Yr Olds) | 9am-9:50am: Somersaults, jumping, balance, swinging
Beginners (4-5 Yr Olds) | 10am-10:50am: Somersaults, cartwheels, jumping, balance, swinging
Beginners (6 Yr Olds +) | 11am-11:50am: Somersaults, cartwheels, jumping, balance, swinging
Intermediate (Placement Based on Skill Rather Than Age) | 12pm-12:50pm: Prior to the program, participants must be able to do cartwheels and bridges. During the program, participants will work on handstands, round-offs, high beam work, pullovers, hip circles
Advanced (Placement Based on Skill Rather Than Age) | 1pm-1:50pm: Prior to the program, participants must be able to do cartwheels, bridges, backbends, and be working on walkovers. During the program, participants will work on back and front walkovers, handsprings, aerials, squat-ons, straddle-throughs, balance beam dismounts, hip circles