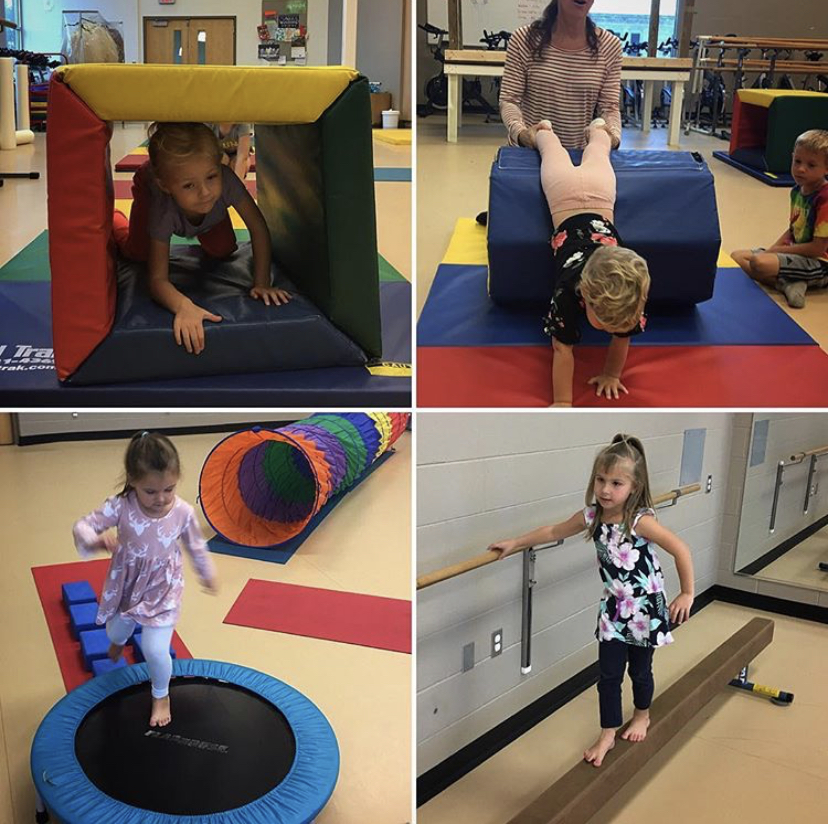 Motor Development
Fall & Winter Programs
MOVE, PLAY, LEARN
(ages 3 - 5)
This class is literacy-based movement. We will read, learn and move as we grow our minds and bodies. If you like our "Motor Movement", you will love this class! Each class will have a different theme you can dress up as and learn about when you get there!
Week 1 - I am Unique: animal week – dress up like your favorite animal.
Week 2 - I am a Good Friend: favorite toy/stuffed animal week – take your favorite toy or stuffed animal to class.
Week 3 - I Can Work Hard: future job week – dress up as something you would like to be when you grow up.
Week 4 - I am Strong Superhero: dress up like your favorite super hero.
Week 5: I Can Show What I've Learned: celebration week – dress up how you would for a celebration.
All children must be potty trained. Enroll based on age at start date. Min: 5 Max: 10
Cost: $35(r)/$50(nr)
Instructor: Mellissa Zoerhof
Day: Mondays
Time: 1:00-1:45pm
Session 3: Jan 13-Feb 10
Session 4: Feb 24-Mar 23
Location: Zeeland Recreation, Studio A
---
MOTOR MOVEMENT
(ages 3 - 5)
This class focuses on tumbling, physical awareness and large motor skills by using music, games and other fun activities. All children must be potty trained. Enroll based on age at start date. Min: 5 Max: 10
Cost: $65(r)/$80(nr)
Instructor: Mellissa Zoerhof
Day: Mondays
Dates: Feb 24-May 4 (skip Apr 6) | 9am, 10am, 11am, 3pm, 4pm
Location for 9am, 10am, 11am Classes: Zeeland Rec, Studio A
Location for 3pm, 4pm Classes: Cityside MS Chix Coop or Aux Gym