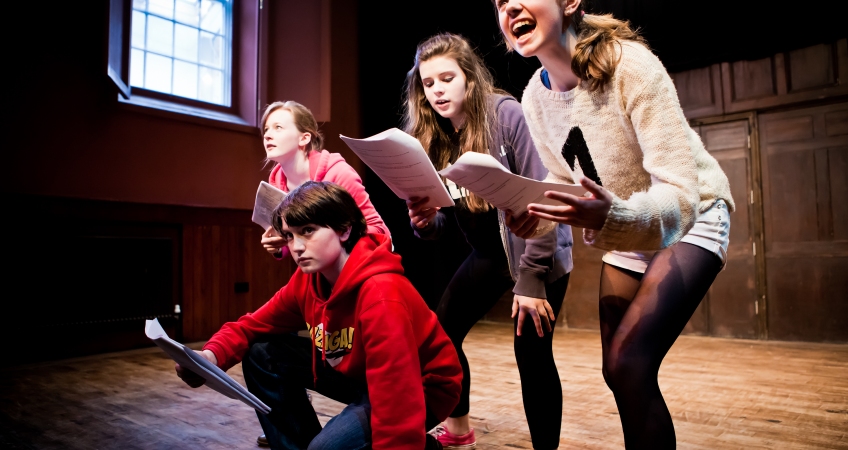 Performing Arts
Fall/Winter Programs
Introduction To Theater
(7-16 yr olds)
Discover what theater is all about while learning some basic skills needed to be successful on stage. This class is perfect for those who are curious about theater and want to have fun discovering more about it and also for those who want to improve their acting and understanding of theater. These classes will include theater games and exercises, scene work, as well as a lesson on theater history.
Register online for Introduction to Theater or call at (616) 748-3230.

Day: Saturdays

Dates: Oct 13, 27, Nov 3, 10

7-10 yr olds: 8:45am – 10:15am | $30r/$42nr

11-16 yr olds: 10:30am – 12pm | $30r/$42nr

Location: Cityside Middle School Chix Coop | Please use the Chix Coop entrance located on the back of the school.
---
Spring/Summer Programs
Theater Games
7-18 yr olds | 2019 Dates TBD
Theater is a lot of fun and there are tons of great games that can help you learn about theater and become a better actor. We will spend each Saturday playing games that support theater principles and increase improvisation skills. Our last Saturday will include a short showcase of the games we have played performed by the class. Registration will open in February, 2019.