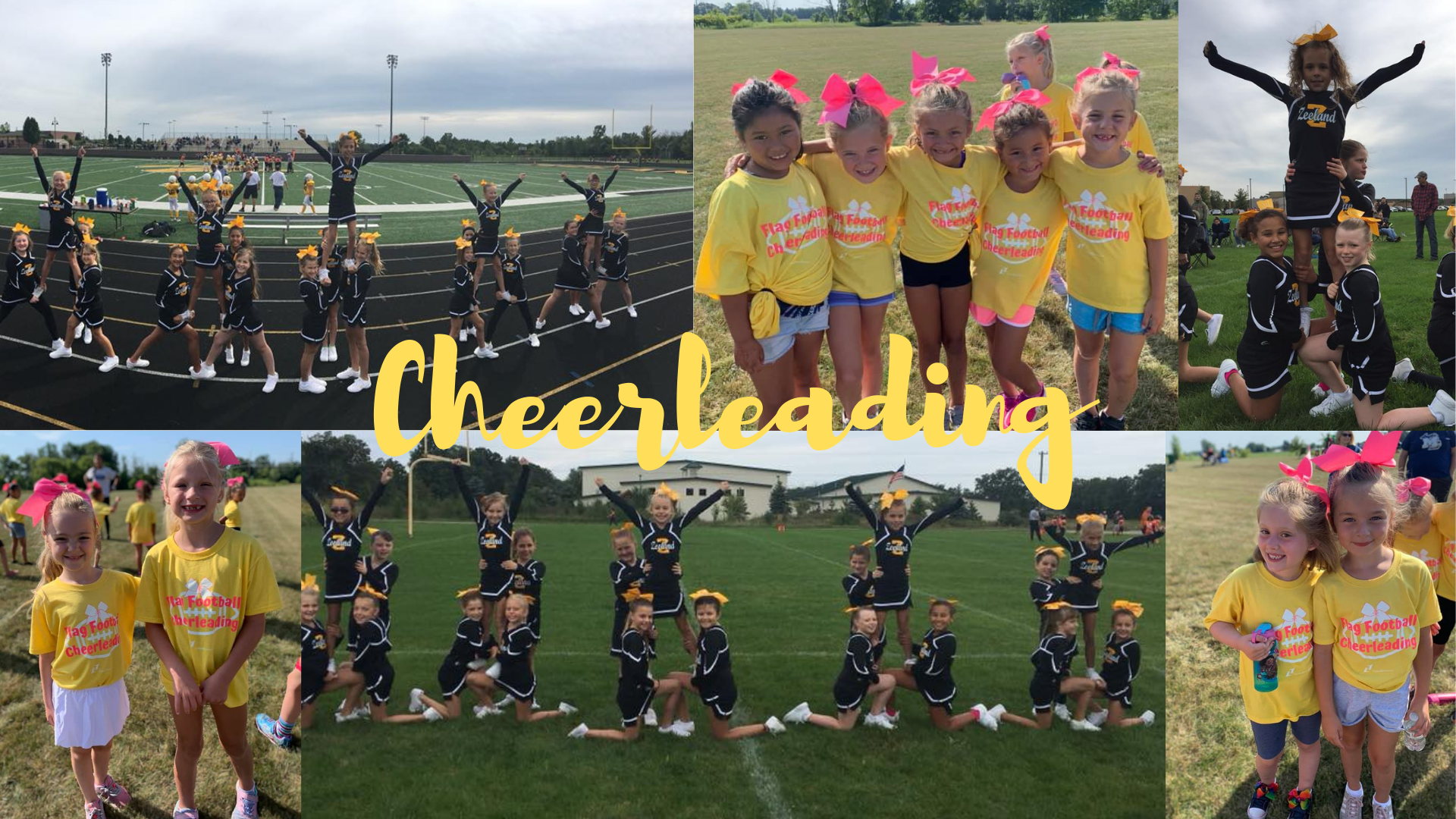 Youth Cheer
Fall & Winter Programs
Zeeland East Sideline Cheer Camp
PreK-8th Graders
Do you want your chance at cheering the sideline with the Zeeland East Varsity Cheerleaders? Now is your chance! In this clinic, participants will have the opportunity to learn jumps, stunts, tumbling, and cheers and also be able to cheer on the sideline at a Varsity Football game with the Zeeland East Cheerleaders!
Instructor: Ali Coffey (Zeeland East Coach)
Camp Dates: Oct 5-8
PreK-2nd Gr: 5pm-6pm
3rd-8th Gr: 6pm-7pm
Location: Zeeland East HS - Aux Gym
Varsity Football Game Day: Oct 8 @ 7pm
---
Fall Sideline Rocket Cheer
3rd-6th Graders
Join us to learn the fundamentals of sideline cheer, including jumps, cheers and stunts! Participants will practice once per week and then cheer on the sidelines at our Rocket Football games on Saturday mornings in the Fall! Uniforms will be provided on loan. Parents must provide black bloomers and white tennis shoes. Enroll based on 2021-22 grade level.
Coach: Ellie

Hopke

Practices: Wednesdays | 3rd-4th Gr: 5:30-6:30pm | 5th-6th: 6:30-7:30pm
Practice Location

:

Cityside

MS - Aux Gym

Games: Saturday AM | Sept 11-Oct 16 | Zeeland Stadium & Practice Fields East of Stadium