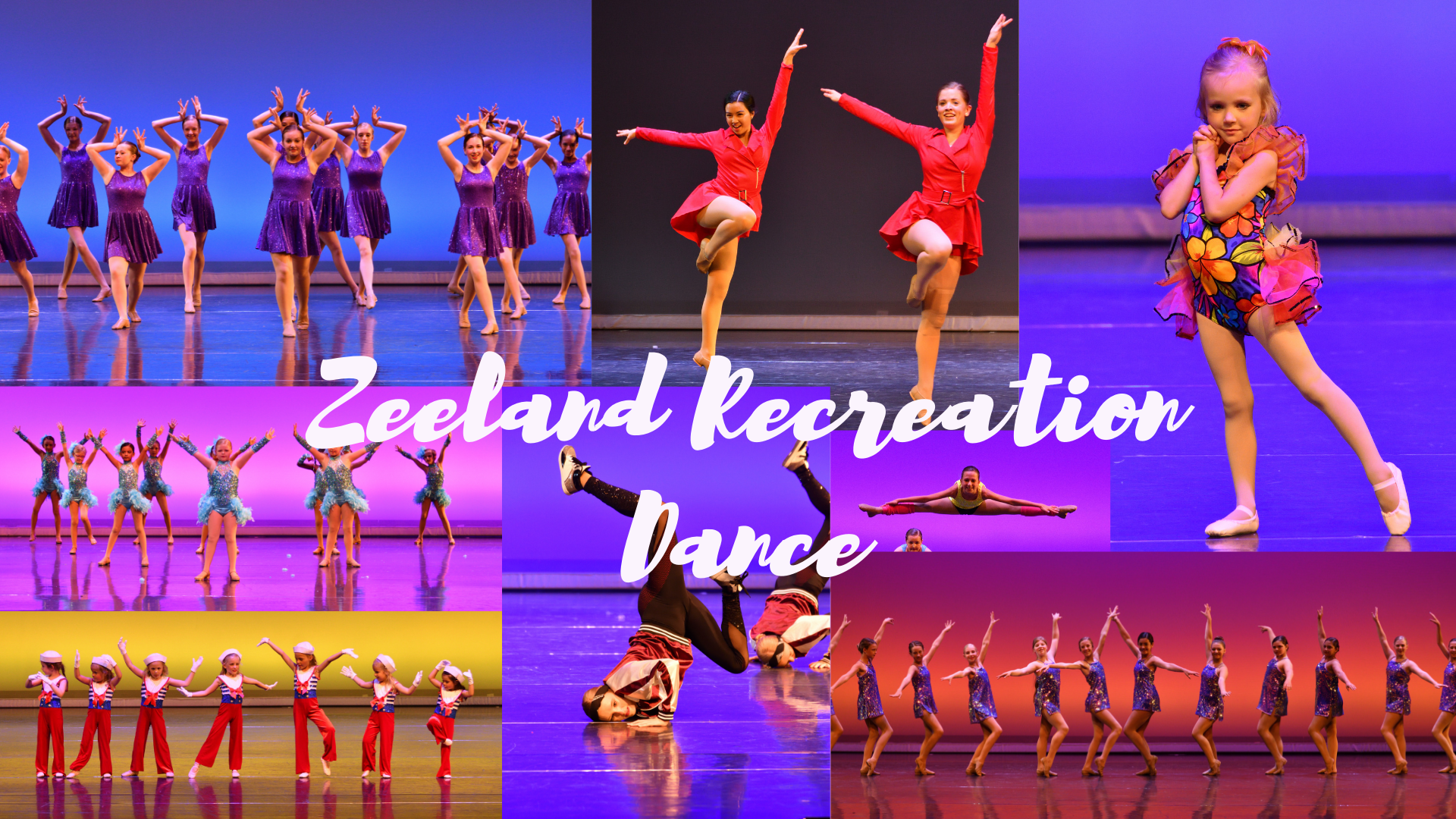 Zeeland Rec Dance
Classes Offered: Tap, Ballet, Jazz, Pointe, Hip Hop + more

For 3-18 Year Olds: Our goal is to serve 3-18 year old' of all skill levels

All-Inclusive: Our goal is to provide an inclusive environment to develop physically, mentally, and emotionally, while also fostering a life-long appreciation of the arts

Well-Rounded Dancers: Through creative and technical instruction, our dance program aims to educate the well-rounded dancer, while recognizing that ballet is the foundation for overall dance technique
Winter Dance Programs
---
INTRODUCTORY DANCE CLASS SCHEDULE
Introductory Dance Class Schedule
Dance Fundaments (3-5 yr olds): Mon, Tue, Wed, or Sat (times vary)
Hip Hop Fundaments (6th-12th grade): Mon @ 3pm
Introduction to Jazz/Tap (6th-8th grade): Sat @ 12pm
Tap Fundamentals (K-5th grade): Wed or Sat (times vary)
---
When Am I Old Enough to Start Taking….
Dance Fundamentals (ballet focus): 3 yr olds -

5th

graders
Tap: Kindergarten -

5th

grade
Jazz/Tap Combo: Middle School +
Hip Hop:

6th

Grade +
Leveled Dance Class: After completing one full year of "Dance Fundamentals"
Ballet Tech:

3rd

Grade + 2 years of dance experience

ZYDC

Auditioned Ensemble:

5th

Grade + 2 years of dance experience
---
Holiday Kid's Dance Day
(PreK - 6th Graders)
The Zeeland Dance Company (ZYDC) is hosting a holiday themed day of fun! Dancers will stretch, learn technique and routines, play movement games, and do a dance related craft (depending on age). That evening, dancers are invited back to perform at 6pm in "Uplifted", a concert hosted by ZYDC, benefitting the K.L.A.S.S. program, which provides free Zeeland Rec programs to children who are in financial need.
Event Date: Sat, Dec 14
Pre-K – K: 9am-12:00pm | $30r/$45nr
1st – 6th: 9:00am-1:00pm | $35r/$50nr
"Uplifted" Dance Performance:

Date: Dec 14 @ 6pm | Cityside MS Lokers Auditorium
---
Swan Lake Winter Ballet Workshops
(age 3 - grade 12)
Designed for students enrolled in fall 2019 Recreation Dance classes wishing to stay in shape in January and explore Swan Lake inspired creative movement, crafts and/or dance history. Min: 5
3 year olds – 6th Graders
Cost: $30r/$55nr
Day: Tuesdays
Dates: Jan 7, 14, 21
3-4 yr olds: 3:30-4:15pm
5-6 yr olds: 4:15-5:00pm
1st-3rd Graders: 5:00-5:45pm
4th-6th Graders: 5:45-6:45pm
Location: Zeeland West HS Studio
7th – 12th Graders
Cost: $40r/$55nr
Day: Tuesdays
Dates: Jan 7, 14, 21
Contemporary Technique (7th grade and up): 5:00-6:00pm
Ballet Tech (7th-9th grade): 6:00-7:30pm
Ballet Tech (10th-12th grade): 7:30-9:00pm
Location: Cityside MS - Performing Arts Room
---
SWAN LAKE GUEST ARTIST
Only open to Primary II - VIII & Secondary I
Dance Recital Details
Reflections: June 11, 12, 13
Zeeland Youth Dance Company (ZYDC)
(5th-12th graders)
The Zeeland Youth Dance Company is an auditioned ensemble that provides opportunities for experienced dancers in grades 5-12 to learn and perform choreography throughout the community. ZYDC members show a strong love of dance, and a passion for sharing dance with others. Learn more here.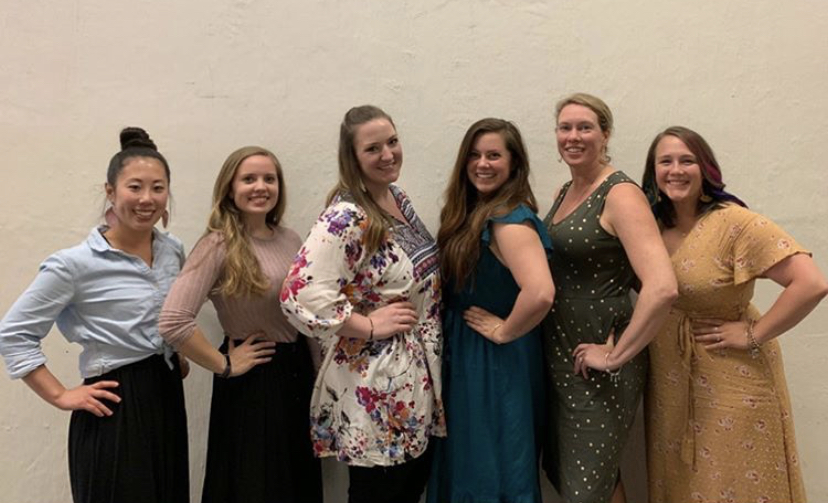 Dance Instructors
Rachel earned her BA in dance performance and choreography with an emphasis in education from Hope College. She is now in her 15th year of teaching at Zeeland Recreation. Ms. Plaggemars emphasizes ballet training as a foundation for well-rounded dancers and has loved watching her students grow technically and artistically through the program.
Cydney graduated from Hope College with her BA in dance and religion education. Cydney has been teaching at Zeeland Recreation for eight years, and is involved in the Zeeland High School Dance Program. Cydney enjoys helping students to not only learn a variety of dance genres and styles, but to also create their own works of movement art.
Sam graduated from Oakland University with a BFA in dance performance and education along with a Secondary Education Certification in Spanish. Sam is excited to share with students everything she has learned from her initial training in Zeeland to her experiences at Oakland and abroad.

2018-19 DANCE PHOTOS
Photo Credit: Andrew Weller