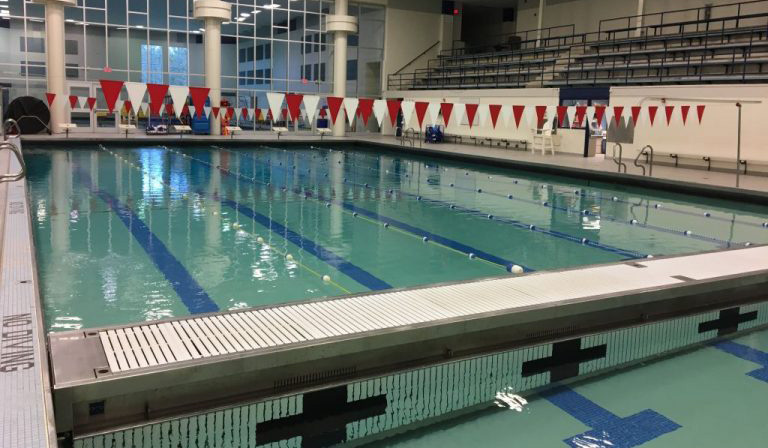 Lap Swim
LAP SWIM
8 Yr Olds - Adults
Lap Swimming is an excellent cardio and strength workout! It's a great workout without putting stress on bones and joints, while also burning major calories!
Costs: FREE with any Fitness Center Membership | $40 Punch Card (10 Punches) | $8 Drop-In

Rec Center Lane Reservation Protocols:

Call 616-748-3230 or stop by our front desk to reserve lane time

Reserving lanes for following week begins the week prior on We

dnesday

Swimmers may sign up for multiple visits per week

Swimmers may sign up for 60-min max for each visit
---
100 Mile Swim Club
8 Yr Olds-Adults
Want to get in great shape? Become a part of the Zeeland Recreation "100 Mile Swim Club" by swimming 100 miles in 12 months! Participants will keep track of your miles after each lap swim or water fitness workout on the tracking sheet that will be located on our pool deck at Zeeland Recreation pools. You'll then be able to follow your progress through our monthly postings. If you hit your goal you will not only be feeling and looking great, but you'll also receive a Zeeland Recreation towel and a 100-Mile Club decal sticker to show off your achievement! Start any time of the year! Simply stop in our fitness center to get started! All swim styles and techniques are welcome.
Cost: $20
When Can I Start? Any time of year! Simply stop in our fitness center to get started!
Location: Zeeland Recreation Pools
Distance Guidelines:

100 miles = 165,000 yards or 3,300 laps
1 mile + 1,650 yards, 66 lengths or 33 laps
Length = One end of the pool to the other end (25 yards)
Lap = Down and back (50 yards)
2 miles a week = 100 miles in 50 weeks
3 miles a week = 100 miles in 33 weeks
1 mile a day x 5 days a week = 100 miles in 20 weeks