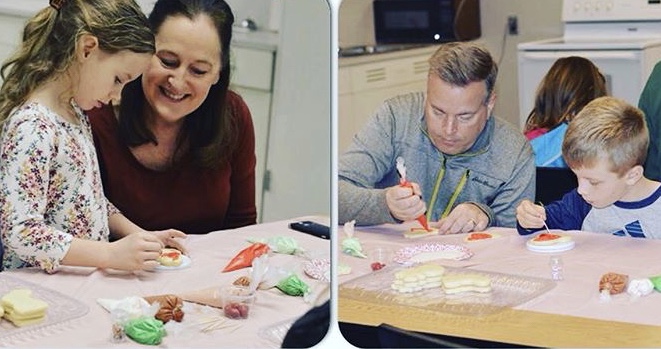 Youth Baking Programs
Summer Programs
Kid's Cake Camp
(ages 8-13)
In this fun, four-day camp, young bakers will explore the world of baking and create a delicious array of sweet treats. Our theme this summer will be all things camping related – think s'mores and campfires! Pink Slip Cakery will introduce kids to different fundamentals each day. Min: 8 Max: 10. Day 1: Cookies - Bakers will learn how to decorate cookies using different icing mediums and techniques. Day 2: Cake Pops - Bakers will use the basic decorating skills to make creative cake pops. Day 3: Cupcakes - Bakers will focus on mixing cake batter and frostings to make cupcakes. Day 4: Cake - Bakers will learn the basics of leveling, filling, frosting, writing, simple borders and a fondant figure.
Registration is full. To be added to our waitlist, call (616) 748-3230
Instructor: Lisa Hann, Pink Slip Cakery Owner
Cost: $150r/$162nr
Session 1: June 24-27 | 10am - 12:30pm OR 1:30pm - 4pm
Session 2: July 15-18 | 10am - 12:30pm OR 1:30pm - 4pm
Location: Cityside Middle School, Room 135
PINK SLIP CAKERY CLASSES
Pink Slip Cakery is a successful home-based baking business in Zeeland. Since 2012, owner, Lisa Hann, has won several awards and taught many local bakers tips and techniques in sugar art. Lisa has taken classes and earned certification across the country from world-class decorators.