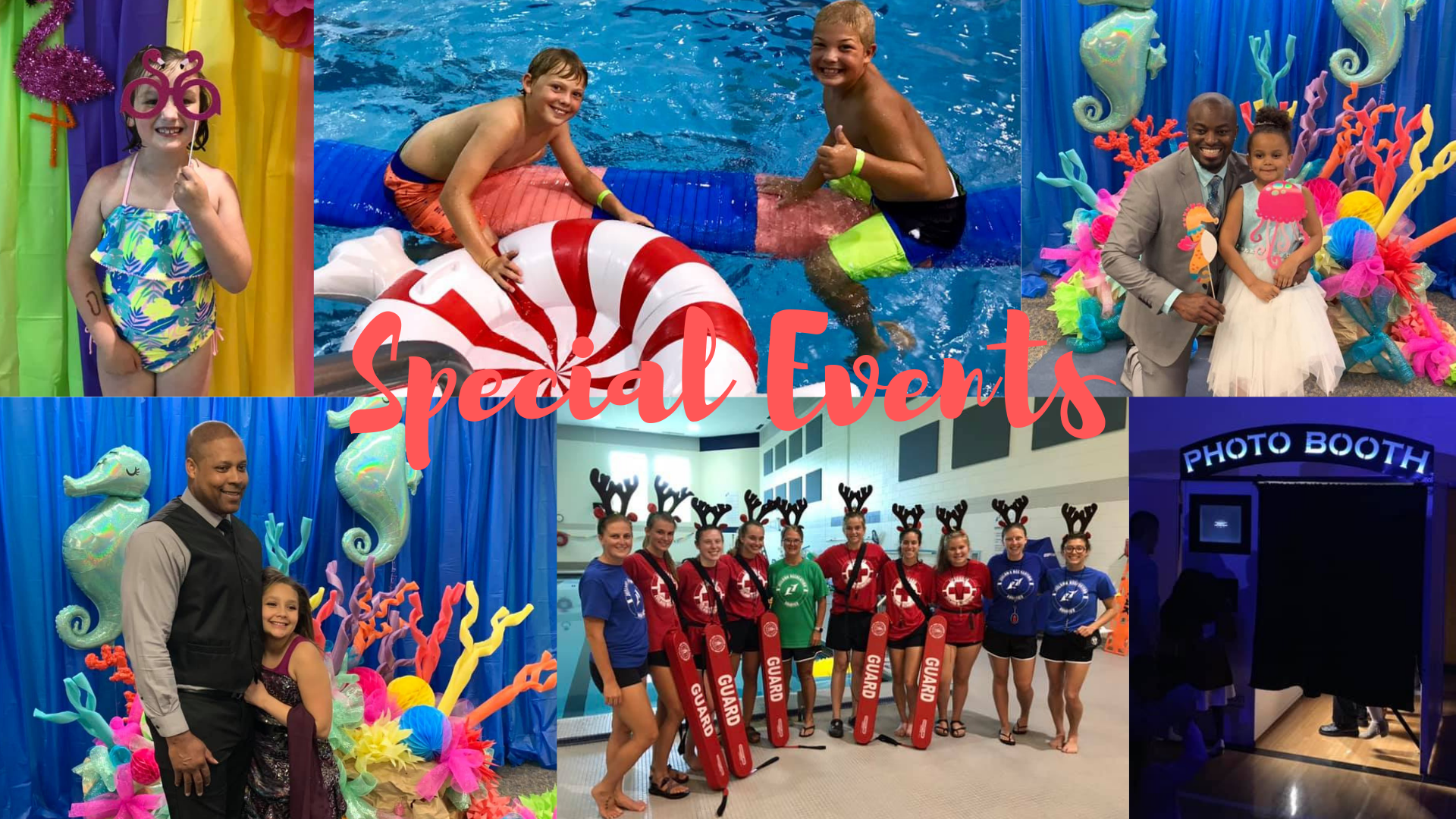 Events
Summer Events
FREE equipment and/or donate equipment!
Do you need youth aquatics, dance or sports equipment for your child but want to save money? Do you have aquatics, dance or sports equipment taking up space in your house or garage that you'd be willing to donate to other families? Bring your equipment to Zeeland Rec between March 16-24! We will organize the donations and make them available for the public to pick up first come, first serve for FREE on March 25!
COVID-19 Update: Postponed (make-up dates TBD)
Sports Equipment Needed: Shoes/Cleats: Any Athletic Shoes or Cleats | Equipment: Baseball & Softball Gloves | Bats | Catchers Gear | Golf Clubs | Lacrosse Sticks | Tennis Rackets | Balls: Basketball | Football | Golf | Lacrosse | Soccer | Softball | Tennis | Volleyball | Apparel: Baseball/Softball Pants | Athletic Shorts | Wrestling Singlets | Safety Equip: Batting Helmets | Football Pads | Lacrosse Pads | Shin Guards | Volleyball Knee Pads
Aquatics Equipment Needed: Suits: One Piece Swimsuits, Jammers, Briefs | Equipment: Goggles, Swim Caps
Dance Equipment Needed: Leotards: Neutral colors preferred | Dance Shoes: Tap Shoes (tan) | Ballet Flippers (pink) | Jazz Shoes (tan) | Hip Hop Sneakers (Gia Mia)
Guidelines:

All shoes/cleats must be tied together and/or in a clear plastic bag
All items in pairs (shin guards, knee pads, etc) must be together in a clear plastic bag
Only donate items that are in usable and safe condition
Please clean/sanitize items before donating them
No football or lacrosse helmets
---
Daddy-Daughter Prom
K-5th Graders
This will be a special night fit for a princess and her prince! Cinderella's castle awaits for a night of dancing, photo booths, cookies, punch and more! Please register both father and daughter(s). Min: 200 Max: 500
Registration is FULL (call 616-748-3230 to be added to the waitlist)
COVID-19 Update: Postponed (make-up date TBD)
Location:

Cityside

Middle School Gym
---
Mother vs. Son: Flag Football Game
K-5th Graders
Hey Moms (Aunts/Grandmas)! You've watched your sons play, but now it is your turn to take on the boys in a fun "Mom vs Son Flag Football Game"! Kids will be separated into K-2nd grade teams (10 on each team) and 3rd-5th grade teams (10 on each team). Then, those kids teams of 10 will play against their moms! Simple game rules will be learned on game day, and staff on site will be providing guidance/coaching for both moms and sons throughout the game. LOTS of spectators are welcome for this new annual family-friendly event! Dads are encouraged to sign up for the "Dad's Cheer Squad" (details below). Team shirts will be provided. Register based on 2020-21 grade level.
Registration Deadline: Sept 1 (or full enrollment)
Cost: $15 p/person (register mom and son(s) together)
Date: Sat, Sept 26
Game Time Options: 4pm, 5pm or 6pm
Location: Zeeland Football Stadium
---
Dad Cheer Squad!
Come join the Dad's "Cheer Squad" at the Mother vs. Son Flag Football game (details above)! Each dad will get a "Cheer Squad" t-shirt and be on the track cheering on your significant other and son(s). Please arrive 30 minutes early.
Registration Deadline: Sept 1 (or full enrollment)
Cost: $6 p/person (covers t-shirt cost)
Date: Sat, Sept 26
Game Time Options:

4pm

,

5pm

or

6pm

Location: Zeeland Football Stadium