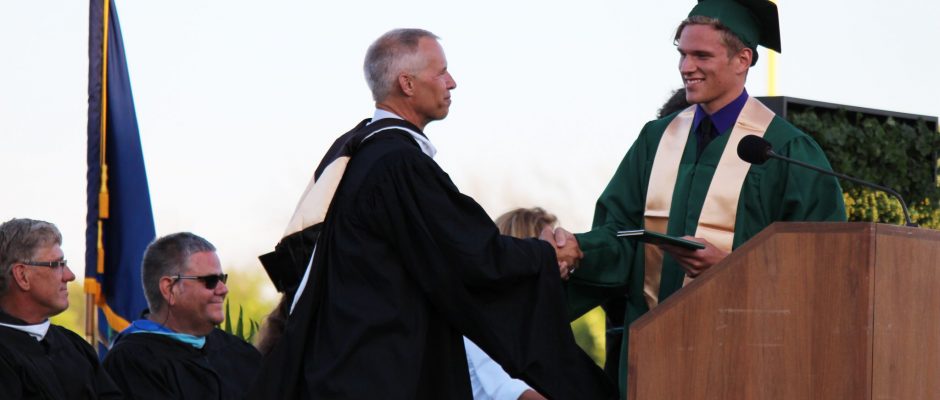 Counseling
College Board Student Search Service
Juniors: In April all 11th graders will be taking the SAT. As part of the test process the College Board offers students the opportunity to opt into a program called Student Search Service. Please read about this service HERE and determine if it is something you would like to register for. It is completely optional.
March Newsletters
Newsletters for the month of March are now posted.  Please check them out by selecting the "Newsletters" tab on the menu to the right.
Holland/Zeeland Community Foundation Youth Advisory Committee
The Community Foundation of the Holland/Zeeland Area is now accepting applications from current 9th & 10th graders to serve on the Youth Advisory Committee (YAC). YAC members meet once a month during the school year for grant making, site visits to local organizations, and learning about community needs and philanthropy. If you have any questions, please contact Jessica Lynch at jlynch@cfhz.org or 616.994.8856. To apply, please find the online application here: https://form.jotform.com/210345125099149. Applications are due April 2. 
Summer PE/Health
We will again be offering a summer session of the PE/Health class for students who would like to take care of this graduation requirement outside of the traditional school schedule.  Registration is first-come, first-serve.  The registration form with more information is available HERE.
Senior Scholarships
Seniors: as we move towards spring the opportunity to apply for local scholarships increases dramatically.  Please check out our scholarship database.  The Community Foundation of the Holland/Zeeland area offers roughly 60 scholarships to Zeeland seniors with an application deadline of March 1.  More information and a link to the Foundation is available in the database.
Testing Out
Per Michigan law, a student may attempt to test out of high school classes required for graduation.  The intent of this law is to allow students who have extensive prior knowledge in a subject the opportunity to test out and move on to higher level classes in that subject area.  Students interested in testing out must complete and submit this registration form by Friday, March 19.  Please read through the form for more specific details regarding the test out process.
Teen Entrepreneur Innovation Days
GVSU and the Richard and Helen DeVos Center for Entrepreneurship and Innovation will be hosting "Teen Entrepreneur Innovation Days" on January 29/30 and March 19/20.  This two day workshop provides high school students the skills and tools to develop innovators and entrepreneurs.  The event is free but registration is required.  More information is available in this flyer.