Be Nice & Mental Health at ZPS

Safe, Valued, & Loved is the guiding principle catchphrase that has long been associated with Zeeland Public Schools. Children deserve to feel and be safe, valued and loved in all that they do, and parents want to know their child is treated in such a manner while in the care of a school district.
To coincide with our values and beliefs, ZPS has become involved in the Be nice. campaign, an initiative of the Mental Health Foundation of West Michigan.
The be nice. campaign is a positive anti-bullying initiative designed to spread awareness surrounding the issues of bullying and the importance of treating people with civility community-wide. The campaign strives to educate students and community members about how simply "being nice" is an effective way to promote a safe and civil environment within the school and community – The Mental Health Foundation of West Michigan.
Ottawa County Hotlines:
Grand Haven: (616) 842-HELP (4357)
Holland: (616) 396-HELP (4357)
Other Ottawa County areas: toll free 1-800-512-HELP (4357)
988 Suicide and Crisis Lifeline
Call/text 988 -or-
1-800-273-TALK (8255)
CALL 2-1-1
A Free Community Service
Dialing 2-1-1 is a simple way to connect people with human services.
Substance Abuse Information
National Alliance on Mental Illness
NAMI is the nation's largest grassroots mental health organization dedicated to building better lives for the millions of Americans affected by mental illness. NAMI advocates for access to services, treatment, supports and research and is steadfast in its commitment to raise awareness and build a community for hope for all of those in need.
NAMI is the foundation for hundreds of NAMI State Organizations, NAMI Affiliates and volunteer leaders who work in local communities across the country to raise awareness and provide essential and free education, advocacy and support group programs.
Substance Abuse & Mental Health Services Administration
SAMHSA's mission is to reduce the impact of substance abuse and mental illness on America's communities.
National Institute of Mental Health
The mission of NIMH is to transform the understanding and treatment of mental illnesses through basic and clinical research, paving the way for prevention, recovery, and cure.
Depression and Bi-polar Support Alliance
Depression and Bi-polar Support Alliance. Depression and bipolar disorder can be isolating illnesses, but DBSA support groups can help you connect with others who have been there as well. Visit a DBSA support group and get the support that is essential to recovery.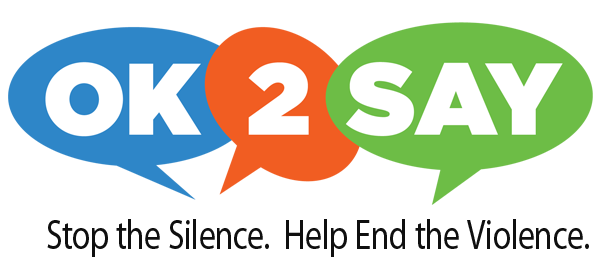 If you see or hear something that doesn't seem right, you can submit a confidential tip to OK2SAY.
Visit the OK 2 Say website for more information.