Food Service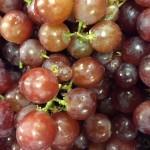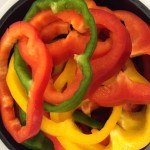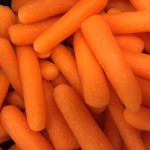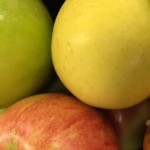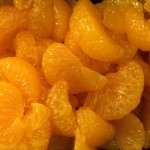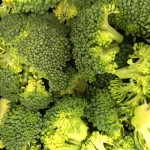 Menus
April Online Menus
(includes Nutrition & Allergens)
We have switched to a new mobile menu app "Menus for Schools" it is now available for download in the App Store or Google Play
April Printable Monthly Menus
Gluten Free Menu
(You must have a Medical Statement on file to order this option)
MONDAY: Hamburger on gluten free bun
TUESDAY: Grilled Chicken Patty on gluten free bun
WEDNESDAY: Ham & Cheese on gluten free bun
THURSDAY: Yogurt/ String cheese/Tortilla chips
FRIDAY: Gluten Free Pepperoni Pocket Pizza
Forms
Applications for 2018-2019 School Year cannot be submitted before July 1, 2018. We will begin processing your applications in early August.
If your child has an allergy and you would like to request a food substitution, please submit this form filled out by your doctor.
Additional forms (school use only):
Contact Kathy at 616-748-3141 with any questions regarding Field Trip Sack Lunches
FIELD TRIP Student Order Form (English)
FIELD TRIP Teacher Order Summary Form & Roster
If you have any questions concerning our food nutrition guidelines, please contact us at foodservice@zps.org.
Food Accounts
Lunch Accounts
You may send money to school by check (made out to: ZPS Food Service) or cash. Deposit envelopes can be obtained from your school office or you may use your own. Please include student(s) first and last name, amount of deposit, check number if applicable, & school name(s). If you would like to mail in your payment, you can send a check to: Food Service Department, 3333-96th Ave, Zeeland MI 49464. Please note that you will be charged a $20.00 fee if your check is returned to us as non sufficient funds (NSF).
Lunch Accounts can be accessed online here: Sendmoneytoschool.com
Please Note: To help offset our rising cost of providing online deposits, there is a $2.00 service fee per family deposit for using sendmoneytoschool.com. You can still use your account to check balances at no cost to you.
Food Service Fund Balance Email Reminder Service
If you would like to receive automatic email reminders when your child's food service account dips below $5, please email us the student(s) name and school building. Please note this reminder will be sent to the email the request is sent from, unless otherwise indicated.
Leftover funds on student accounts at the end of the school year will be carried over to the next year. If your student is graduating or leaving the district, monies left over can be transferred to sibling accounts or you can request a refund by emailing us at foodservice@zps.org
If requesting a refund, please include:
Student Name
Parent name to write check to
Address
City, State, Zip
Phone Number
If requesting a transfer, please include:
Student full names with amounts to transfer to and from
School(s) attending this year
About Us
Our talented food service staff provides an array of Type A Meals. A complete a la carte menu is also available. This year's school breakfast is $2.10 for all levels and lunch prices are $2.60 for elementary students, $2.85 for middle school students, and $3.10 for high school students. The cost of a carton of milk purchased without a meal is .60 cents.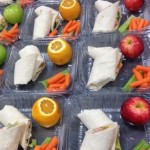 Both East and West High Schools also have a C-Store, an option for a convenient and healthy snack or meal throughout the day. C-Store hours are 7am – 3pm. Items may include fresh fruits, vegetables, yogurt, whole grain or baked smart snacks, along with hot and cold beverage options.
More than 4,000 students in grades K-12 use the district's food service program daily.
Individuals without internet access may feel free to contact the Food Service Office, 616-748-3128 for assistance.
Contact our Food Service Director Sarah Stone at 616-748-3126 or email sstone@zps.org
Meal Times
2018-2019
updated 1/4/2019
East HS
Breakfast Serving Time: 7:20-7:55 & 8:40-10:57
Lunch Serving Times
1st: 10:57-11:27
2nd: 12:03-12:33
West HS
Breakfast Serving Time: 7:15-9:00
Lunch Serving Times
1st: 10:00- 11:25 (Release 10:57-11:27)
2nd: 12:00-1:00 (Release 12:03-12:33)
Cityside
Breakfast Serving Time: 7:00-7:35 & 8:20-8:35
Lunch Serving Times
1st: 11:01-11:31
2nd: 11:34-12:04
3rd: 12:04-12:34
Creekside
Breakfast Serving Time: 7:05-7:30
Lunch Serving Times
1st: 11:01-11:31
2nd: 11:34-12:04
3rd: 12:04-12:34
Adams
Head Start breakfast - 7:30am
Head Start lunch - 1:15pm
Zkids breakfast - 8:00am-8:20
Adams breakfast - 8:20am-8:40
Y5 lunch - 11:40am-12:05pm
Kdg lunch - 11:45am-12:05pm
1st grade lunch - 12:10am-12:25pm
2nd grade lunch - 12:05pm - 12:20pm
3rd grade lunch - 11:50am - 12:05pm
4th grade lunch - 12:15pm - 12:30pm
5th grade lunch - 12:20pm - 12:35pm
Lincoln
Z-Kids Breakfast - 8:00
Regular Student Breakfast - 8:20-8:40
Kdg/4th grade lunch - 11:40 - 12:10
1st/5th grade lunch - 12:00 - 12:30
2nd/3rd grade lunch - 12:20 - 12:50
New Groningen
Z-Kids Breakfast: 8:00-8:10
Breakfast Serving Time: 8:25-8:40
Lunch Serving Time: 11:30-12:45
Roosevelt
Z-Kids Breakfast - 8:00am-8:10
Regular Student Breakfast - 8:25am-8:45
Y5 Lunch - 11:35am
Kinder & 1st Lunch - G/11:40am A/11:43 M& N/11:45
2nd & 3rd Lunch - 11:53am
4th & 5th Lunch - 12:00pm
ZQ Kinder Lunch - 12:10pm
ZQ 1/2nd & 5th Lunch - 12:16pm
ZQ 3/4th Lunch - 12:20pm
Quincy
Z-Kids Breakfast: 8:00-8:10
Breakfast Serving Time: 8:25-8:45
Lunch Times:
Kindergarten - 11:45
2nd Grade - 11:55
1st Grade - 12:05
4th Grade - 12:15
3rd Grade - 12:20
Y5 Lunch - 12:25
5th Grade - 12:40
Woodbridge
Z-Kids Breakfast 8:00
Student Breakfast 8:20-8:40
K/Y5 11:45
first 12:00
fourth 12:05
third 12:20
fifth 12:25
second 12:30
Zeeland Chr
Elementary: 11:55AM
Middle School: M/W/F 11:40 T/TH 11:15
Information
The child nutrition and food service department recognizes the importance of a healthy diet and it's affect on the student's ability to learn and achieve high academic standards in the school setting. We look forward to providing your children with another year of nutritious and tasty school meals.
We would like to take this opportunity to explain our program to you.
School Breakfast
Breakfast is available at all Zeeland Public Schools. Students interested in eating breakfast should report directly to the cafeteria upon arriving at school. If your child qualifies for a free or reduced lunch, he also qualifies for a free or reduced breakfast.
Breakfast Prices
Elementary Full Pay – $2.10 per day
Secondary Full Pay – $2.10 per day
Reduced meals – $.30 per day
Free meals – $.00 per day
Milk – $.60
School Lunches
School meals are carefully planned and prepared to meet not only strict government guidelines, but also the taste of our customers. Several options for the school meals are available daily.
New Lunch Prices
Elementary Full Pay – $2.60 per day
Middle School Full Pay – $2.85 per day
High School Full Pay – $3.10 per day
Reduced meals – $.40 per day
Free meals – $.00 per day
Milk – $.60
Payment and Meal Accounts
All meals are charged to your prepaid account. There must be money in the account in order to use it, as the parent you are ultimately responsible for ensuring that your child has money in their account. Questions concerning your child's account may be directed to Sarah at 616-748-3126. Payments can be made online or by sending cash or a check with your child at their school. Any money, positive or negative, in your child's account will follow them from one grade to the next grade.
Online Deposits
You may visit our Meal Magic deposit web site www.sendmoneytoschool.com and register your family. You just need an email address and your child's student ID number. After approval you will have instant access to your children's account histories and the ability to make credit or debit card deposits for a $2.00 fee per transaction using a secure internet connection. We do not accept credit card payments over the phone or at any building, they must be done online.
Low Balance Emails
You may sign up to receive automatic e-mail reminders when your child's lunch account dips below $5. If you are interested in receiving them, send your request to foodservice@zps.org
Free or Reduced Priced Lunch Applications
After July 1, 2018 you will be able to fill out the application for Free or Reduced priced meal benefits online at www.lunchapp.com . If you do not have internet access or you feel more comfortable filling out the paper copy, the Free & Reduced Application is included in this packet. (Aplicaciónes para el almuerzo gratis y reducido estan disponibles en español. Si usted prefiere una forma en español por favor llame al número 616-748-3128.) A new application must be completed every school year. If you do not submit a new form by September 30, 2018, your child will automatically be charged the full price beginning on October 1, 2018. You will be responsible for the charges incurred because of the late submission. Only one application per family is needed. Therefore, you need to submit either an online application or a paper application. Please take a moment to check over this form. If you think there is a possibility that you might qualify, please fill it out as soon as possible. Please make sure you follow directions carefully as failure to do so may cause delays in the final approval process. This information is highly confidential and treated with the utmost respect. You will be notified by mail of your status after we receive your application, please allow up 10 days for us to process your application. Applications are entered in the order they were received.
State Requirements
The state of Michigan requires children to have a complete meal. For lunch there are five components offered to make up a "qualified meal," the entrée, fruits, vegetables, bread, and milk. Three of the five components are necessary (and one of them needs to be ½ cup of fruit or vegetable) on your child's tray in order for it to qualify as a complete meal and be considered for a Free or Reduced priced lunch. Breakfast also requires students to take three (one needing to be a ½ fruit) of the four components offered.
If your child is on our Free/Reduced program and takes only a milk they will be charged the full price of .60 cents; as this is not considered a complete meal.
Parental Blocks
At the secondary level, we offer extra ala carte items. If you would prefer your child not be allowed to purchase these items, please call our office at 616-748-3128. You have the option of completely blocking these or other snack items from their account. Or you may choose the Cash for Ala Carte option, where they must purchase those extra items with their own cash, rather than the money that is in their account. Another parental block that is offered is to set up a daily spending limit on your child's purchases. Feel free to contact our office regarding any of these concerns.
Allergies
Due to the large number of peanut allergies, Zeeland Elementary Schools, Zeeland Christian School, and Borculo Christian School will be PEANUT ALLERGY SENSITIVE during this school year. This means there will be no PB & J choice on our breakfast or lunch menu.
Special Dietary Needs
In our forms tab we have a Medical Statement that needs to be completed by a licensed physician or a physician's assistant and sent in. If you need a copy, you can contact the food service department at 616-748-3128 and request a form be sent to you.
If students have a disability or a life threatening medical condition, we will comply with request. Students without a disability we will try to accommodate a reasonable request.
Students special dietary needs will be entered into our Meal Magic Register and request will be highlighted on the student account.
Safety
Safety is an important issue for everyone who serves our precious children. Staff in this department work hard to make sure food is cooked, maintained and served at the proper temperatures. All staff working with our children have taken and passed the Serv-Safe exam which is required by the State of Michigan. If you have any questions or concerns that you would like to share with me, please feel free to contact me at 616-748-3126. We truly appreciate your business and we look forward to serving your child this school year.
Negative Balances
Charging is temporary and a privilege offered to households who might lose track of their account balance. Households may view balances and meal history at sendmoneytoschool.com. In addition, they may call or email the Food Service Department to set up an email alert for low balances. Students may go in the negative (including breakfast/lunch) 3 meals. Student accounts will be locked after reaching the negative meal limit, and no further purchases will be allowed until a deposit is made to cover their balance. An alternative meal will then be given as follows:
Breakfast: Graham Cracker, Fruit & Milk
Lunch: Cold Cheese Sandwich, Fruit or Vegetable & Milk
Also:
Ala Carte purchases may not be charged to an account causing insufficient funds.
Adults may not charge.
Elementary will have green notes sent out when a child goes negative.
Wellness Policy
Zeeland Public Schools Wellness Policy
Book
Policy Manual
Section
8000 Operations
Title
WELLNESS
Code
po8510
Status
Active
Legal
42 U.S.C. 1751, Sec. 204
42 U.S.C. 1771
7 C.F.R. Parts 210 and 220
Adopted
August 21, 2006
Last Revised
July 10, 2017
8510 - WELLNESS
As required by law, the Board of Education establishes the following wellness policy for the Zeeland Public School District. The Board recognizes that good nutrition and regular physical activity affect the health and well-being of the District's students.
Furthermore, research concludes that there is a positive correlation between a student's health and well-being and his/her ability to learn. Moreover, schools can play an important role in the developmental process by which students establish their health and nutrition habits by providing nutritious meals and snacks through the schools' meal programs, by supporting the development of good eating habits, and by promoting increased physical activity both in and out of school.
The Board, however, believes this effort to support the students' development of healthy behaviors and habits with regard to eating and exercise cannot be accomplished by the schools alone. It will be necessary for not only the staff, but also parents and the public at large to be involved in a community-wide effort to promote, support, and model such healthy behaviors and habits.
The Board sets the following goals in an effort to enable students to establish good health and nutrition habits:
With regard to nutrition education, the District shall be integrated into other subject areas of the curriculum, when appropriate, to complement, but not replace, the standards and benchmarks for health education.
With regard to physical activity, the District shall:
Physical Education
A sequential, comprehensive physical education program shall be provided for students in K-12 in accordance with the standards and benchmarks established by the State.
The physical education curriculum shall provide sequential instruction related to the knowledge, attitudes, and skills necessary to participate in lifelong, health-enhancing physical activity.
Physical Activity
Physical activity and movement shall be integrated, when possible, across the curricula and throughout the school day.
With regard to other school-based activities the District shall:
The schools shall schedule mealtimes so there is minimum disruption by bus schedules, recess, and other special programs or events.
The school shall provide attractive, clean environments in which the students eat.
Furthermore, with the objectives of enhancing student health and well being, and reducing childhood obesity, the following guidelines are established:
In accordance with Policy 8500, entitled Food Service, the food service program shall comply with Federal and State regulations pertaining to the selection, preparation, consumption, and disposal of food and beverages, including but not limited to the USDA Dietary Guidelines for Americans and the USDA Smart Snacks in School nutrition standards, as well as to the fiscal management of the program.
As set forth in Policy 8531, entitled Free and Reduced Price Meals, the guidelines for reimbursable school meals are not less restrictive than the guidelines issued by the U.S. Department of Agriculture (USDA).
The sale of foods of minimal nutritional value in the food service area during the lunch period is prohibited.
The sale of foods and beverages to students that do not meet the USDA Dietary Guidelines for Americans and the USDA Smart Snacks in School nutrition standards to be consumed on the school campus during the school day is prohibited.
All food items and beverages available for sale to students for consumption on the school campus (any area of property under the jurisdiction of the school that is accessible to students during the school day) between midnight and thirty (30) minutes after the close of the regular school day shall comply with the current USDA Dietary Guidelines for Americans and the USDA Smart Snacks in School nutrition standards, including, but not limited to, competitive foods that are available to students a la carte or as entrees in the dining area (except entree items that were offered on the National School Lunch Program (NSLP) or School Breakfast Program (SBP) menu on the day of and the day after they are offered on the NSLP or SBP menu), as well as food items and beverages from vending machines, from school stores, or as fund-raisers, including those operated by student clubs and organizations, parent groups, or boosters clubs.
All foods offered on the school campus during the school day shall comply with the current USDA Dietary Guidelines for Americans, including competitive foods that are available to students a la carte in the dining area, as classroom snacks, or from vending machines.
All food and beverages that are provided, other than through sale, on the school campus during the school day (which may include classroom snacks, for classroom parties, and at holiday celebrations) shall comply with the food and beverage standards approved by the Superintendent or building principal.
The Board designates the Assistant Superintendent of Administrative Services as the individual(s) charged with operational responsibility for verifying that the District meets the goals established in this policy.
The Superintendent shall appoint a District wellness committee that includes parents, students, representatives of the school food authority, educational staff (including health and physical education teachers), mental health and social services staff, school health professionals, members of the public and school administrators to oversee development, implementation, evaluation and periodic update of the wellness policy. The Wellness Committee shall be an ad hoc committee with members recruited and chosen annually.
Revised 3/16/15
Revised 8/17/15
© Neola 2017
On Call Food Service Sub Position Openings: If you are looking for a part time job that is during the school hours and like work around students then this is for YOU!
This is a great opportunity to learn about food service and can possibly lead to a permanent position when one opens. If interested, please apply online!