COVID-19
KEEPING OUR COMMUNITY UPDATED ON
COVID

-19 Information

It is important for our ZPS community to have access to accurate and timely information about the COVID-19 health pandemic at ZPS and beyond.

Zeeland Public Schools will work under the guidance of The Ottawa County Health Department and in conjunction with area schools, medical professionals, and educational professionals to ensure the safety of all at ZPS and beyond.
Current Updates
COVID-19
October 4 Update
On Friday, October 2, at approximately 5 PM, the Supreme Court ruled all State of Michigan Executive Orders placed after April 30 to be unconstitutional.
While ZPS understands there are numerous viewpoints associated with this highly sensitive topic, we ask for your continued grace and support while we navigate through this turning point for our state. ZPS is proud of the success experienced district-wide with mitigating the spread of COVID-19. While we understand it can be challenging, we couldn't be more proud of the 6,000 students and 800 staff within our buildings who comply to maintain a safe and healthy environment.
Guided by the district's motto of Safe, Valued and Loved, ZPS will meet tomorrow with local legislators, neighboring districts, legal counsel, medical advisors including the Ottawa County Health Department, and Zeeland Education Association leaders to fully understand the scope of the Supreme Court ruling and ensure all current safety plans are appropriate, effective, and timely.
Zeeland Public Schools will adhere to the safety guidelines currently practiced within the district as outlined in the Board of Education approved Preparedness Plan. This includes the continuation of wearing masks and practicing social distancing to minimize the risk of exposure to COVID-19.
ZPS will provide details as further guidance emerges. Until otherwise announced, ZPS will remain unchanged with current COVID-19 procedures.
Symptom Checker & Prevention
Not feeling well?
Parents can use this helpful symptom checker to understand what to do when a child doesn't feel well. This was designed for ZPS families.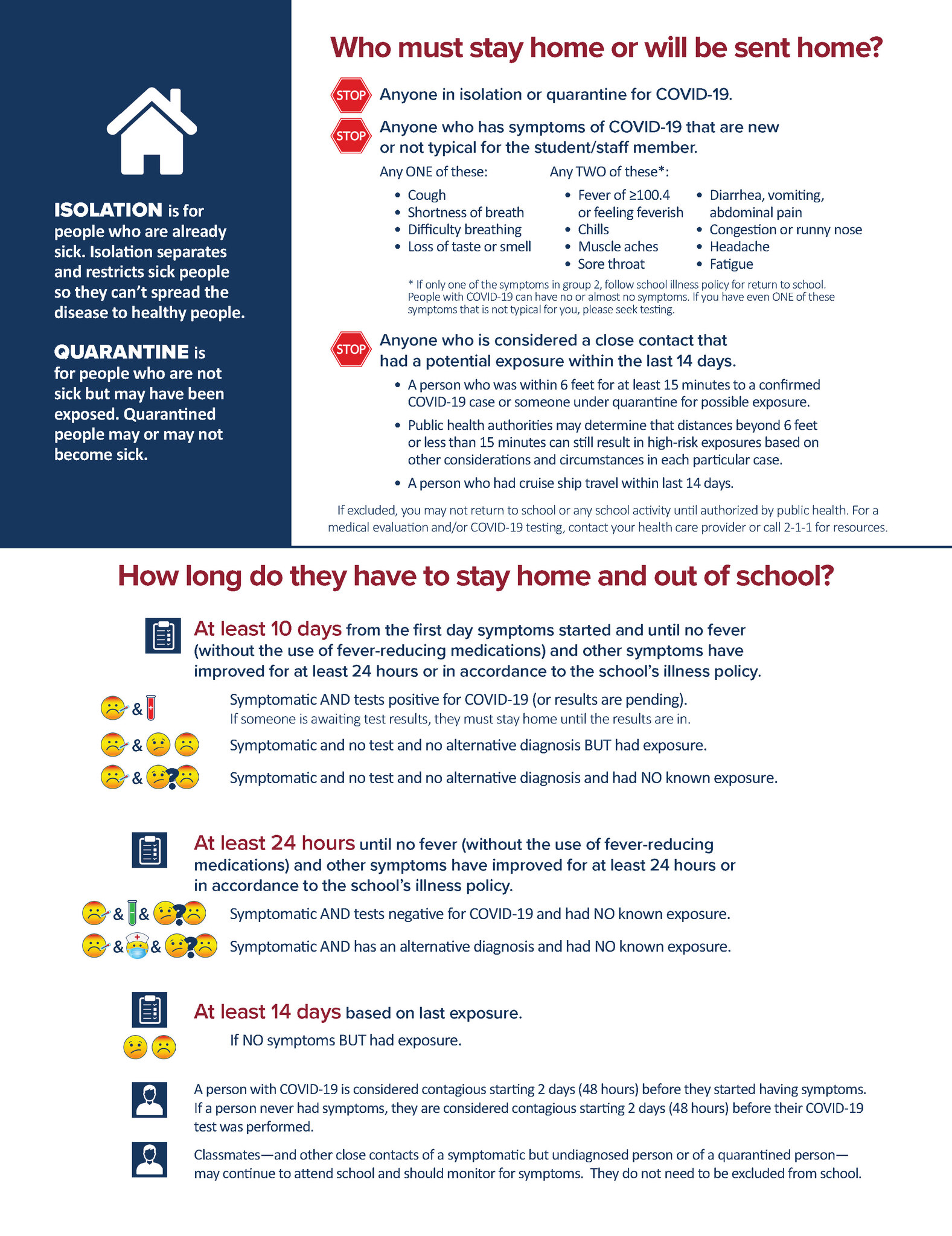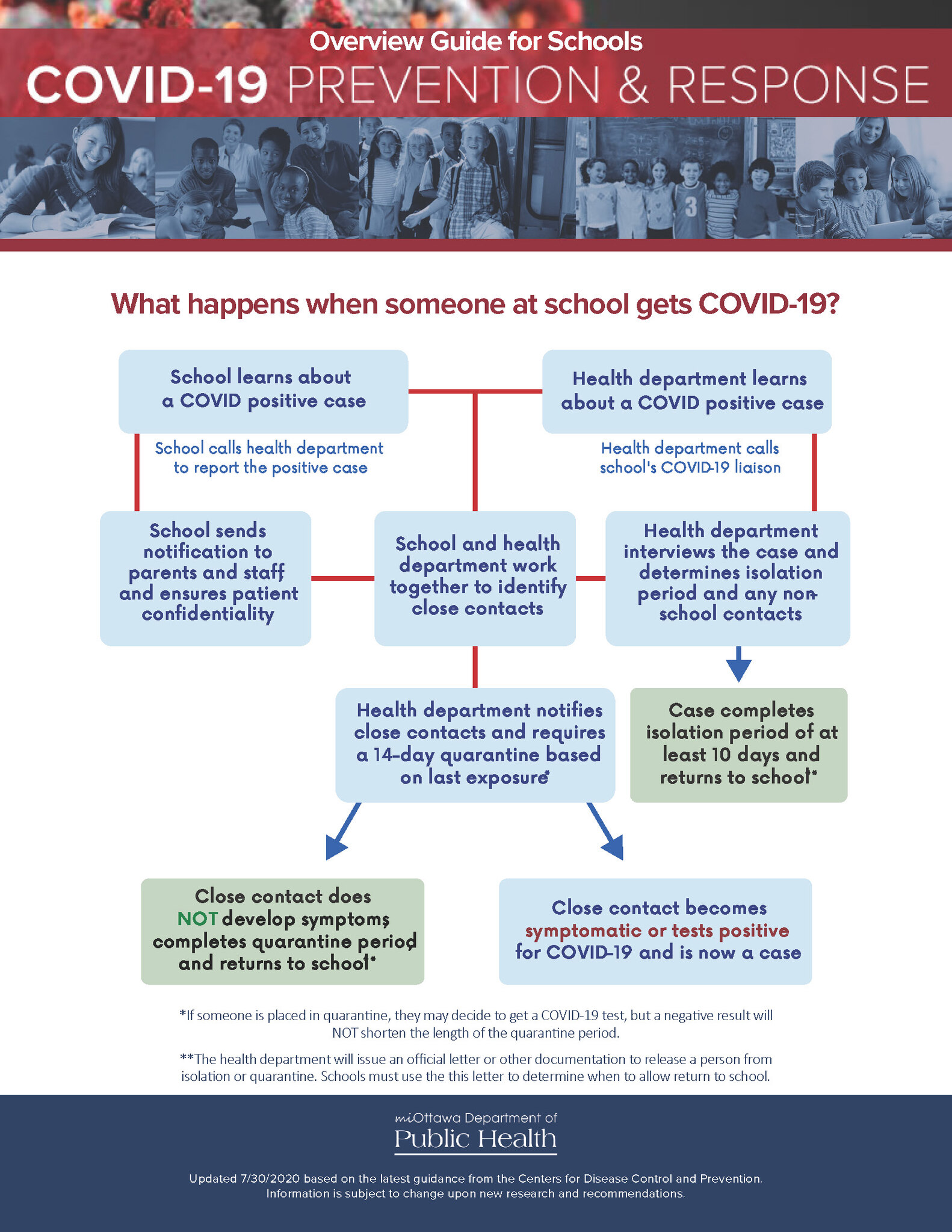 Previous Updates
August 31, 2020
Message from Superintendent Calvin De

Kuiper
July 31, 2020
July 21, 2020
May 12, 2020
Meal Service
All complete student hot lunch meals are free at this time. Please email foodservice@zps.org for full assistance.
Additional Resources
Do you need help? Contact
ZPS

Cares

616.748.4509
zpscares@zps.org
Request form in English
Request form in Spanish
Mental Health Assistance
If you or someone you know needs mental health assistance during this time, resources are available. If an emergency, please call 911. Other resources include:
Crisis Text Line - Text "HOME" to 741741
Suicide Prevention Online Chat - https://suicidepreventionlifeline.org/chat/
Suicide Prevention Lifeline - Call 1-800-273-8255
Visit CrisisChat.org
The Trevor Project: Founded in 1998 by the creators of the Academy Award®-winning short film TREVOR, The Trevor Project is the leading national organization providing crisis intervention and suicide prevention services to lesbian, gay, bisexual, transgender, queer & questioning (LGBTQ) young people under 25.
Trevor Lifeline - Call 1-866-488-7386
Trevor Chat - Confidential online instant messaging with a Trevor counselor, available 24-7. Access through a computer, as you may have technical difficulties using a smartphone or tablet. https://www.thetrevorproject.org/
Donated Goods
Those seeking to make donations or receive distributions of food, non-perishable household items, or clothing are encouraged to utilize Harvest Stand in Zeeland. Please check with Harvest Stand for open hours.
Hand2Hand, a food program within all ZPS buildings, will be working out of City on a Hill. Food delivery through this program is available by calling 616.283.2645.
Contact for Assistance
Anyone requiring additional coordination of food and basic need resources can contact Lana Kamer at lkamer@zps.org or by calling 616.283.2645.