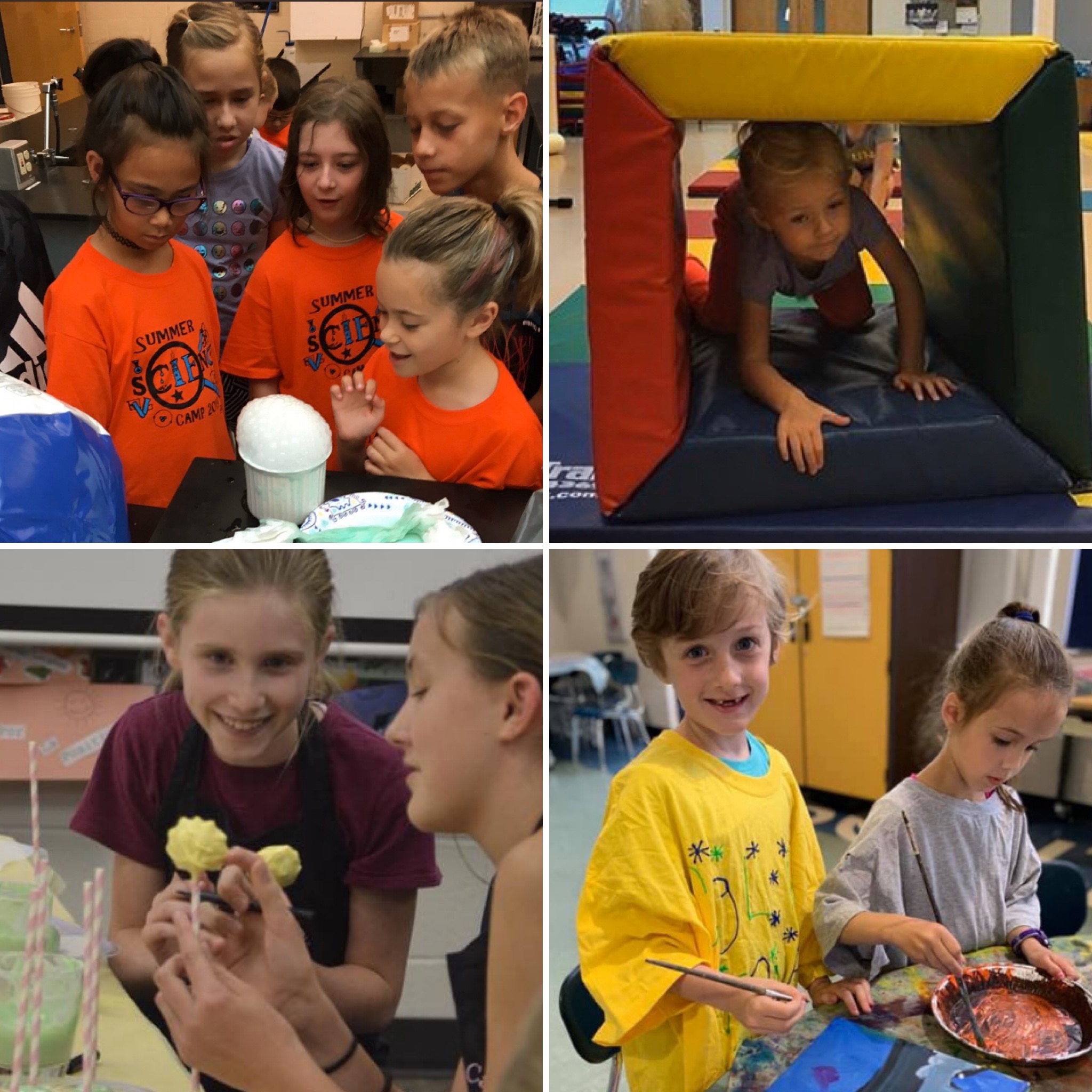 Youth Educational Programs
Summer Programs
Art Exploration Camp
K-5th Graders
Participants will explore a variety of art media and techniques while having a lot of fun! Enroll based on 2021-22 grade level.
---
Build a Crazy Robot
5-9 Yr Olds
Ready to get crazy this summer? Join us to learn about robots through virtual reality, while also improving your problem solving and engineering skills! Participants will learn about robots while seeing them in a car factory via virtual reality, and then build a robot that they get to take home!
---
Science Camp
K-8th Graders
Join us to be a real-life scientist for a week! Participants will have fun improving their science knowledge by participating in science-related collaborative group challenges! Enroll based on 2021-22 grade level.
---
Summer Fun Camp
5-8 Yr Olds
Join us for a fun-filled camp that includes a wide variety of activities for all interest levels! Campers will participate in activities and games outlined by a different age appropriate theme each day. Please wear tennis shoes and bring a snack/water bottle.
---
Summer Variety Day Camp
8-12 Yr Olds
The perfect camp for kids that enjoy a little bit of everything! This camp will include outside games, crafting, reading, swimming, teamwork activities, movie time and more! Please bring a sack lunch each day except Thursday (pizza party).
---
Theater Camp
10-15 Yr Olds
Ready for a complete theater experience, including auditions, rehearsal and performance? This summer theater camp is for you! We will rehearse and perform a short play in just two weeks.
---
Underwater Adventures (Virtual Reality)
9-15 Yr Olds
Join us to learn more about the ocean via virtual reality! Participants will go on an ocean safari and see humpback whales, dolphins, great white sharks, turtles and more! Then, they will travel to the Great Barrier Reef and learn about biodiversity, coral structures, coral damage and growth factors. Finally, we'll travel deep into the ocean and explore places few humans have been to before!