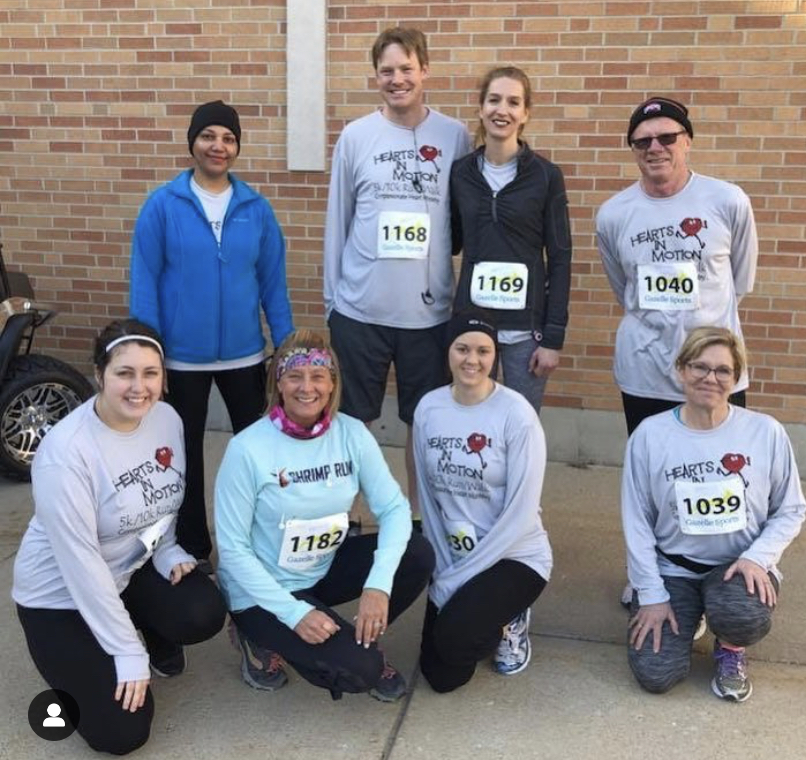 Fitness Challenges
Winter & Spring Programs
GROUP CIRCUIT TRAINING
This dynamic 8-class circuit-style training program focuses on individual progression from week to week with an ever-changing workout designed to get results! Through a variety of exercise, you can expect to see increased upper and lower body strength, along with improved core strength, flexibility and balance. Enjoy the benefits of a personal trainer without the cost! Invest in your health! Invest in yourself!
Instructors: Kendra Davito and Julie Lamer
Cost: $83r/$98nr
Location: Zeeland Recreation Fitness Studio
Feb 8-Mar 4: M & W, 4:30-5:15pm OR T & TH, 6-6:45am
Mar 8-Apr 1: M & W, 4:30-5:15pm OR T & TH, 6-6:45am
Apr 12-May 6: M & W, 4:30-5:15pm OR T & TH, 6-6:45am
May 10-June 3: M & W, 4:30-5:15pm OR T & TH, 6-6:45am
---
Spring break fitness challenge
13 Yr Olds - Adults
Head into Spring Break feeling lighter, tighter and more confident!Participants will receive a fitness tracker and then attend at least three Zeeland Rec fitness classes a week for the next four weeks. All challengers receive a t-shirt and 12-class punch card ($48 value). Those who successfully complete the challenge have a chance to win either 3, 6 or 12-months of FREE fitness classes!
Cost: $39
Challenge Dates: March 1-27
---
lazy man triathlon
13 Yr Olds - Adults
Join us to get in great shape this winter! Choose the challenge you want to participate in and then log the mileage you complete between Jan 2-Feb 6! You can complete your mileage at Zeeland Rec or elsewhere. Those who complete their mileage distances earn a chance to win a 1-month, 3-month, 6-month or 1-year Ultimate Fitness Membership + a fitness tracker valued at $200! All participants receive a t-shirt.
Challenge Dates: Jan 2-Feb 6
Ironman: 26.2-mi run/walk, 112-mi bike, 2.4-mi swim
Olympic: 6.2-mi run/walk, 24-mi bike, 1-mi swim
Sprint: 3.1-mi run/walk, 13.2-mi bike, 1/2-mi swim
Team Relay: Register as a team of 3 members max and complete challenge type of your choice
T-Shirt Pick Up Date: Feb 2
Winners Announced: Feb 9
Mileage Equivalents: Here are some helpful ways to help you stay motivated and earn your mileage!

Swim 1 mile = 36 laps or 72 lengths

45-minute Spin class = 10 miles (Spin bikes are available for member use in the fitness studio!)

Cardio Equipment = Use the miles you log on the treadmill, arc trainer, and/or elliptical toward your run or walk mileage. Use display screen to track your mileage.

Land Group Fitness Class = 10 miles per class toward your run or walk mileage

Aquatic Group Fitness Class = 10 laps per class toward your swim mileage
---
NUTRITION & WEIGHT MANAGEMENT COACHING
It's time to improve your health and say good-bye to dieting for good! Let our coaches' help you learn how to nurture good relationships with food and create a balanced healthy lifestyle. We will help you lose weight, gain energy and develop life-changing habits by giving you support, accountability and direction! Whatever your goals, we will help you get there!
INITIAL EVALUATION (90 minutes): We will take an in depth look at your daily practices to establish an important baseline. We will then help you define your health and nutritional goals and identify lifestyle habits and eating behaviors that require change.
SUPPORT SESSIONS (60 minutes each): On-going support and reinforcement of your habits. Your nutritional strategy will be continuously assessed and revised to best support your wellness goals.
COSTS:
Client Packet
To enroll, call (616) 748-3230 or stop by our front desk!
4-Pack ($199): Initial evaluation + 3 support sessions
6-Pack ($279): Initial evaluation + 5 support sessions
12-Pack ($519): Initial evaluation + 11 support sessions