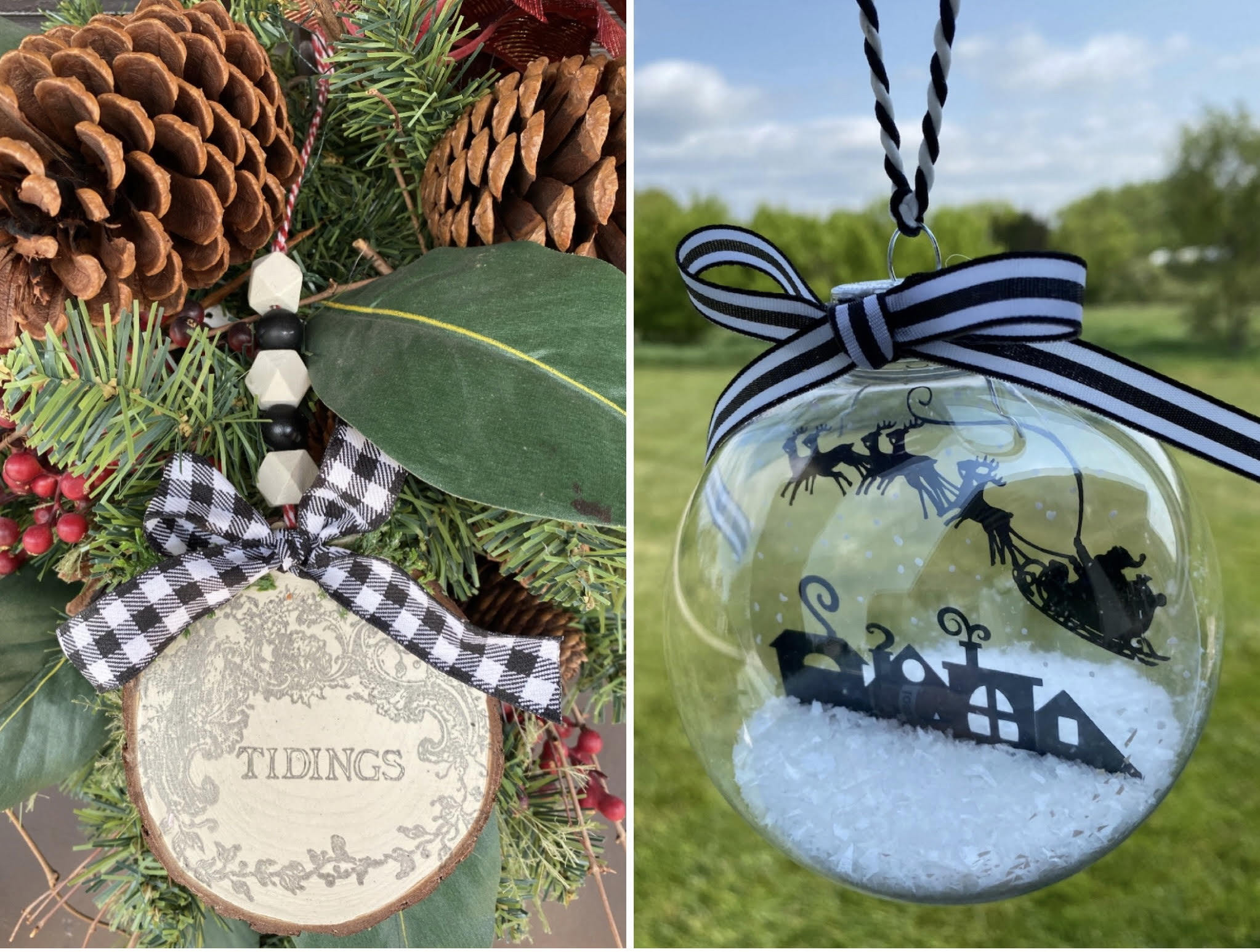 Fall & Winter
Christmas Ornaments
Wood Slice Christmas Ornaments
18 Yr Olds+
Friends night out! Join us to create three stunning 4" wood slice ornaments that will be the perfect additions to your Christmas decor. Participants will be able to select from a wide range of styles (french country, vintage, shabby, farmhouse) and decorations (stamps, inks, ribbons, twines, beads) to make each piece fit the decor at your home.
Cost: $35r/$50nr
Instructor: Kristin Fantin
Date: Tues, Nov 14
Time: 6pm-9pm

Location: Creekside Middle School - Cafeteria
---
floating Christmas Ornaments
18 Yr Olds+
Almost Magic! Join us to make floating ornaments that will be a beautiful addition to your Christmas decor! Participants will create two 4" ornaments while having fun crafting with friends! Bringing your reading glasses or a magnifying glass will be helpful as there is some small sight work required.
Cost: $30r/$45nr
Instructor: Kristin Fantin
Date: Tue, Dec 5
Time: 6:30pm-9pm

Location: Creekside Middle School - Quack Shack