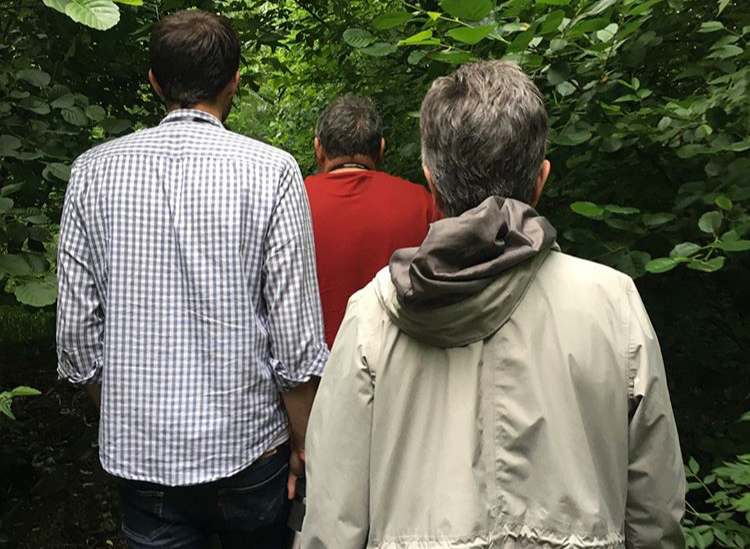 Adult Outdoor Programs
Beginning Running Club: Train For A 5k!
In this nine-week training program, you will be training three times per week: two times a week at home and once a week as a group with Julie Lamer, certified group fitness trainer with over 26 years of running experience. The program will focus on gradually increasing the time and distance you run, not how fast you run. The training session will conclude with the group running together in the "Hearts in Motion 5K" on April 19, 2019. Program fee includes training sessions, a 10-visit adult fitness punch card and race registration fee.
Register online for Beginning Running Club or call at (616) 748-3230.

Cost: $70r/$82nr

Day: Saturdays

Dates: Feb 16, 23, Mar 2, 9, 16, 23, 30, Apr 6, 13

Time: 10:30am

Location: Meet @ Zeeland Rec and train outside
---
Adult Nature Program
2019 Dates TBD
Participants will learn about the edible, poisonous and medicinal plants at the wetlands. Bird species will be explored during each session. Bring your own binoculars if desired. A smart phone with the "Merlin Bird ID" app is optional. If inclement weather, this program will be canceled. Directions to Zeeland East Wetlands Pavilion: Park in the Varsity baseball and softball fields parking lot off of 96th Ave just south of the corner of Riley St and 96th Ave. The Zeeland East wetlands pavilion is located at the southwest corner of the soccer field nearest that parking lot. Registration will open in February, 2019.