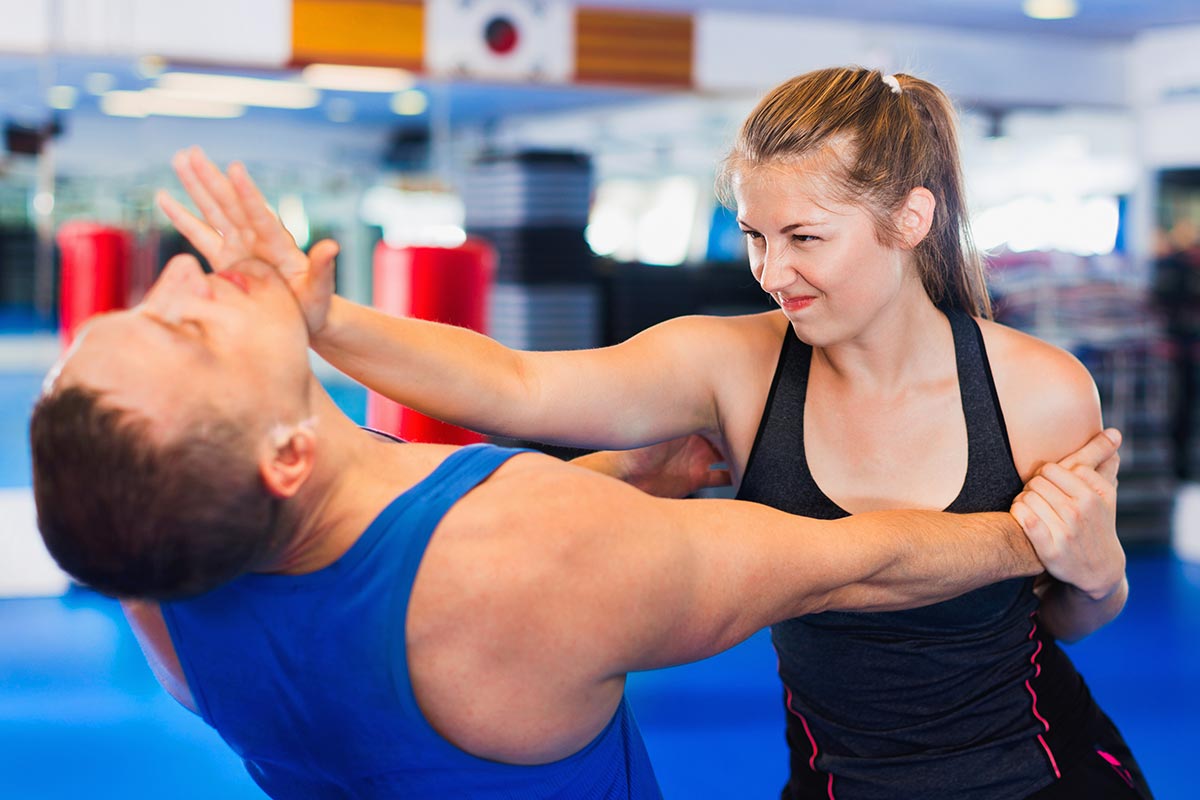 Adult Martial Arts Classes
Taekwondo Experience
(8 yr olds – Adults)
A fun and exciting class for individuals considering exploring the world of traditional martial arts. Coordination and body awareness is developed through beginner level Taekwondo techniques and games.
Register online for Taekwondo Experience or call (616) 748-3230.

Location: New Heights Fitness (338 W Washington, Zeeland)

Cost: $30r/$42nr

Day: Wednesdays

Time: 6:30pm – 7:30pm

Session I: Sept 12 – Oct 17

Session II: Oct 24 – Dec 5 (skip Oct 31)

Session III: Jan 9 – Feb 13

Session IV: Feb 20 – Mar 27

Session V: Apr 10 – May 15
---
Women's Self Defense
(13 yr olds – Adults)
Everyone will be happy to tell you what you should have done… after the fact. We will help you decide what you should do… before. This is a four night, six-hour class focusing on the mental and physical aspects of self-defense for women. As mature content will be discussed, participants must be 13 years or older. Each class includes 30 minutes per night on the psychological aspects of self-defense and one hour of physical training. Students will receive a workbook to guide them through this program.
Register online for Women's Self Defense or call (616) 748-3230.

Cost: $75r/$87nr

Day: Mondays

Time: 6pm – 7:30pm

Location: New Heights Fitness (338 W Washington in Zeeland)

Session 2: Oct 22, 29, Nov 5, 12

Session 3: Jan 7, 14, 21, 28

Session 4: Feb 18, 25, Mar 4, 11

Session 5: Apr 8, 15, 22, 29