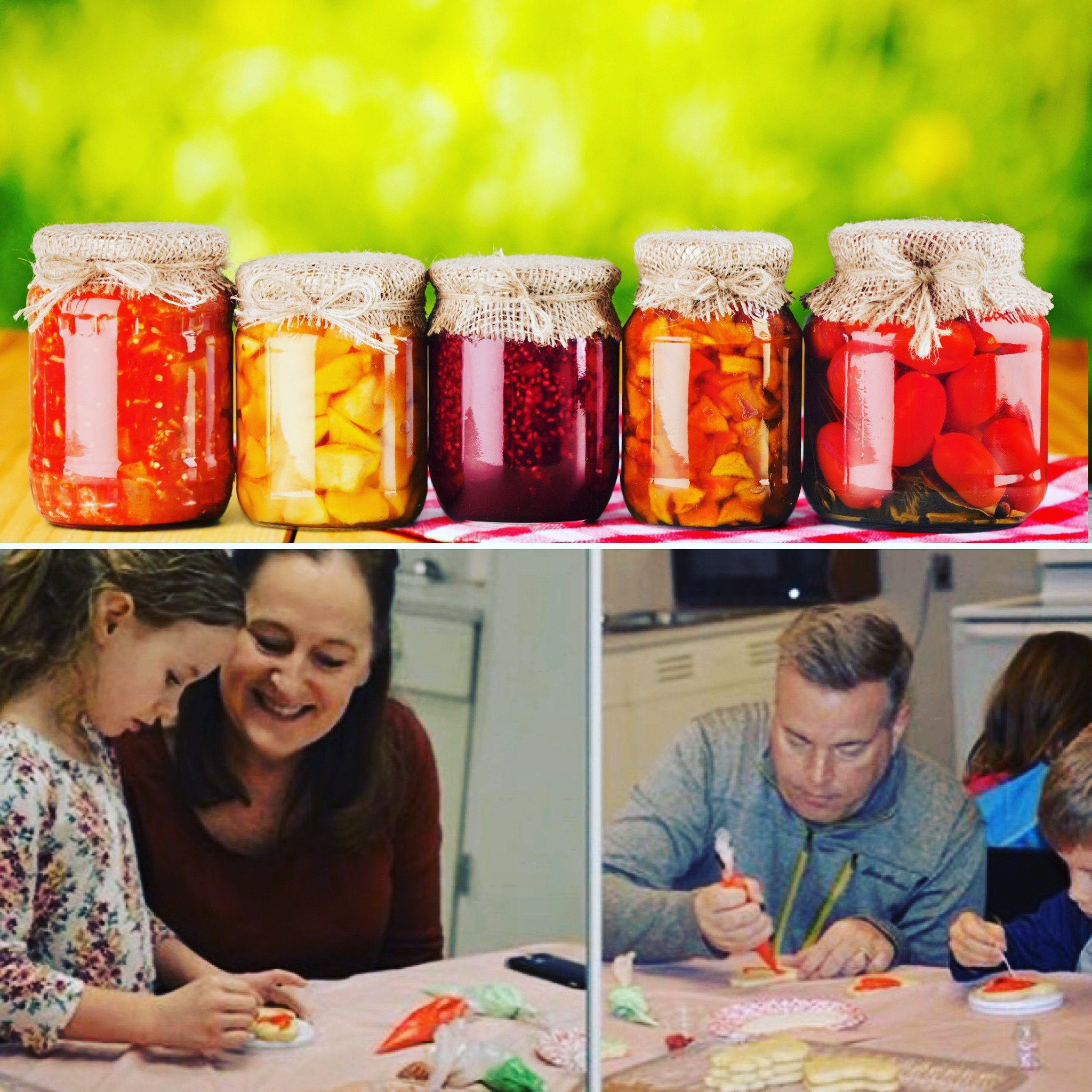 Adult Food Classes
Fall & Winter Programs
APPLE PIE CLASS
18 Yr Olds+
Want to blow your family and friends away over the upcoming holidays? Join us to learn how to make the PERFECT flaky pie crust and apple pie! At the end of the class, participants will bring the apple pie that they made home! Participants are asked to bring two large mixing bowls, a paring knife, a rolling pin and a glass pie plate. All other supplies provided.
---
Cookie Decorating
12 Yr Olds - Adults
Join Pink Slip Cakery for some holiday-themed cookie decorating fun! A live demonstration of each skill will be performed and then participants will be able to test out their new skills! We will also work on the basics of sugar cookies, including baking tips, mixing icing, icing consistency, filling bags, piping, flooding and wet-on-wet techniques. Each participant will leave with a dozen fully decorated cookies!
---
PARENT-CHILD CHRISTMAS COOKIE DECORATING
3-11 Yr Olds + Guardian
This is PERFECT adult-child activity! Join us to make lifelong memories with your kiddo while also learning how to take your Christmas cookie decorating skills to the next level for years to come! Each child will leave with a dozen fully decorated Christmas cookies.
---
NUTRITION & WEIGHT MANAGEMENT COACHING
It's time to improve your health and say good-bye to dieting for good! Let our coaches help you learn how to nurture good relationships with food and create a balanced healthy lifestyle. We will help you lose weight, gain energy and develop life-changing habits by giving you support, accountability and direction! Whatever your goals, we will help you get there!
INITIAL EVALUATION (90 minutes): We will take an in depth look at your daily practices to establish an important baseline. We will then help you define your health and nutritional goals and identify lifestyle habits and eating behaviors that require change.
SUPPORT SESSIONS (60 minutes each): On-going support and reinforcement of your habits. Your nutritional strategy will be continuously assessed and revised to best support your wellness goals.
COSTS: