Elementary Spanish Immersion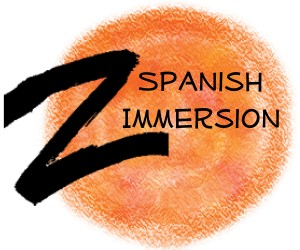 Elementary Spanish Immersion is available at ZPS for grades K-5 for the 2021-2022 academic year. The program is available at both
New Groningen Elementary
Lincoln Elementary
If you would like more information about enrolling, please contact Laurie Poll.
Philosophy
Our full immersion program is designated to help students develop native-like language skills while also meeting the district's academic benchmarks. The students spend the entire day learning Zeeland Public Schools curriculum in Spanish: reading, writing, math, science, and social studies.
Why Immersion at ZPS?
Research shows that language learning is easiest when started at a young age, and in today's global economy the ability to speak a second language expands employment opportunities and promotes job security. Additionally, early language learning helps promote brain development. Immersion students have been linked to higher scores on English language standardized tests, have stronger critical thinking skills, are more creative, and have better problem solving skills. ZPS Spanish Immersion educators work diligently to teach the district's curriculum in Spanish while deepening a cultural awareness for students.
English Language Development
Through careful planning and articulation, ZPS Immersion students will develop strong English language skills in addition to their Spanish language skills. English language instruction starts in 3rd grade with the time spent learning in English gradually increasing with each grade level thereafter.
Curriculum
Our Spanish Immersion classrooms follow the ZPS curriculum in all areas.
Our Spanish Immersion classes join ZPS traditional classes on all field trips. Additionally, Immersion-specific field trips are planned. Students also experience a cultural celebration at the end of each year, in which the food, songs, and artistry of Spanish speaking countries are shared and enjoyed.
Registration & Notification of Process
Registration and Enrollment Information
Please visit our enrollment page for more information.
Acceptance
Acceptance of Spanish Immersion Enrollment will be prioritized by the following:
Siblings of currently enrolled ZPS Spanish Immersion students
Children of current ZPS Spanish Immersion staff
Applicants who live in district of Zeeland Public Schools, utilizing time stamped order of acceptance
Applicants who live out of district of Zeeland Public Schools, utilizing time stamped order of acceptance
Notification of Placement
Families will be notified of their acceptance to a Zeeland Public Schools special program.
Questions
Questions on the procedures listed should be directed to the Office of the Superintendent.
Please note all elementary Spanish Immersion applications (for both New Groningen and Lincoln) will be accepted at New Groningen Elementary, 10542 Chicago Drive, Zeeland.
ZPS will accept Spanish Immersion enrollment for 1st – 5th grades provided the student participated in a Spanish Immersion program in their prior district. Enrollment will be accepted based on availability.
Registration K (in-district students)
Please indicate your preference for Spanish Immersion on your ZPS Kindergarten application. Only family members may register a child.
Enrollment Packet.
Out-of-District Registration
Please begin with an out-of-district application prior to the enrollment timeline. Upon approval, you will be asked to complete the enrollment process. Please indicate your preference for Spanish Immersion on your application.
Questions / Tours?
New Groningen Elementary
Laurie Poll at 616.748.3376
Lincoln Elementary
Jeff Roon at 616.748.2611
Meet Our Staff
New Groningen Staff: